Experiencing China's ongoing environmental improvements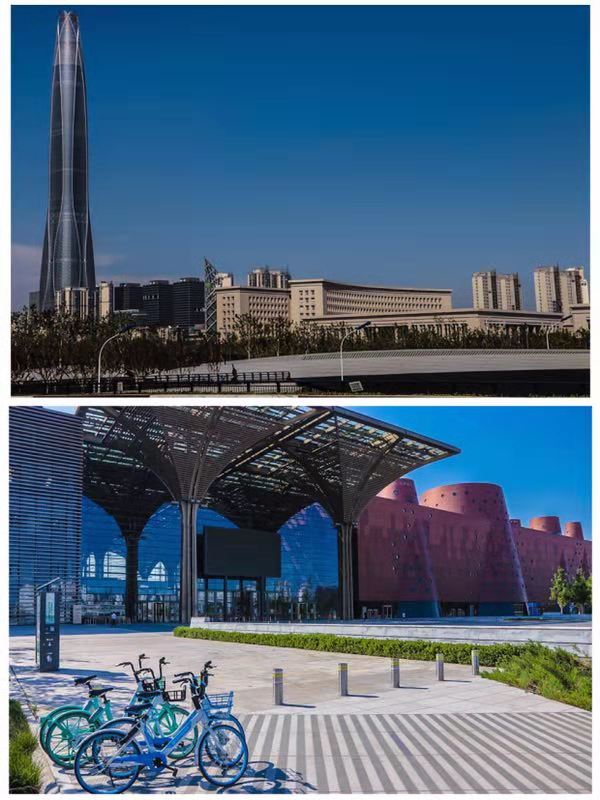 I have frequently visited Binhai, for much is happening there that also makes for great photography. Often quite stunning contemporary architecture rises where a more traditional industrial landscape was once the norm. Indeed this can be observed as the metro train pulls into Binhai. Today it is all so different from what I remember from 1994 when I was first introduced to the area.
Recently what has been attracting me has been the recent Binhai Cultural Center, so vast it requires several visits to take in the many complexities and facilities within its multipurpose interior. It includes five large cultural buildings all enclosed within an almost cavernous structure. It rises adjacent to an area of extensive parkland and greenery, which at one point was occupied by industry and related activity. Both the interior and exterior design and use of different materials in its construction are quite striking. Outside on a large patio I could look northeast, beyond recent governmental buildings, toward Binhai's skyline, now dominated by the 530-meter-high Chow Tai Fook Financial Center nearing completion.
Most Viewed in 24 Hours
China Views