Art of relaxation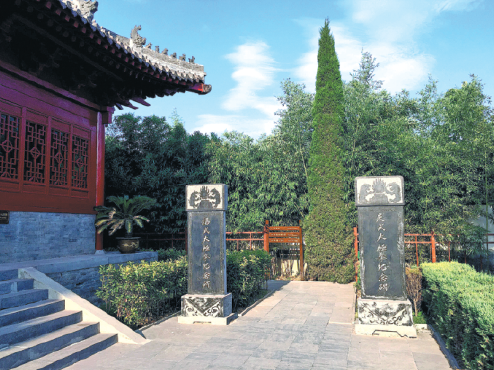 Tablets commemorating different styles of tai chi stand in an ancestor hall remodeled in 2004. [Photo by Yang Feiyue/China Daily]
The martial art features the flexible use of soft and hard, slow and fast movements and lays a focus on a relaxed body and a calm mind.
Teenagers do handsprings in a courtyard when we enter the gym owned by the family of Zhu Xianghua, who is a 40-year-old tai chi master.
Zhu Xianghua's father Zhu Tiancai was one of the famed four masters in Chenjiagou who helped to popularize tai chi worldwide.
"Almost everyone in the village knows tai chi," says Zhu. "Local children here have learned tai chi and some have become professional trainers," adds Zhu.
However, one needs more than just skill to become a trainer. "You need to understand the meaning of tai chi culture and the theory and know how to explain them," says Zhu.