Art of relaxation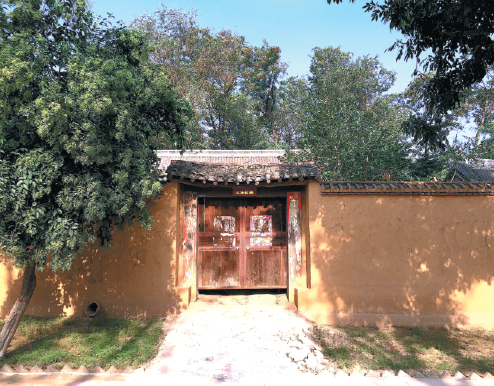 An old wooden doorway in Chenjiagou, a mute witness to the hardships of the people. [Photo by Yang Feiyue/China Daily]
Chenjiagou in Henan province is irresistible for many. It is the birthplace of tai chi, one of the most effective exercises for health of mind and body
The birthplace of tai chi has transformed itself from a poor village into a pilgrimage and tourism hot spot. An ancient farmyard and old streets paved with black bricks greet us when we enter Chenjiagou in Henan province's Wenxian county in late August.
Trees stand in a tortuous line along a river and shops with green tiles and crimson roofs wear consistently designed plaques.
The shops offer catering, wine, clothes and martial arts training, all of which have elements related to Chen-styled tai chi, created by Chen Wangting in the 1600s.