Transformation of Kubuqi Desert: From barren sand dunes to enchanting paradise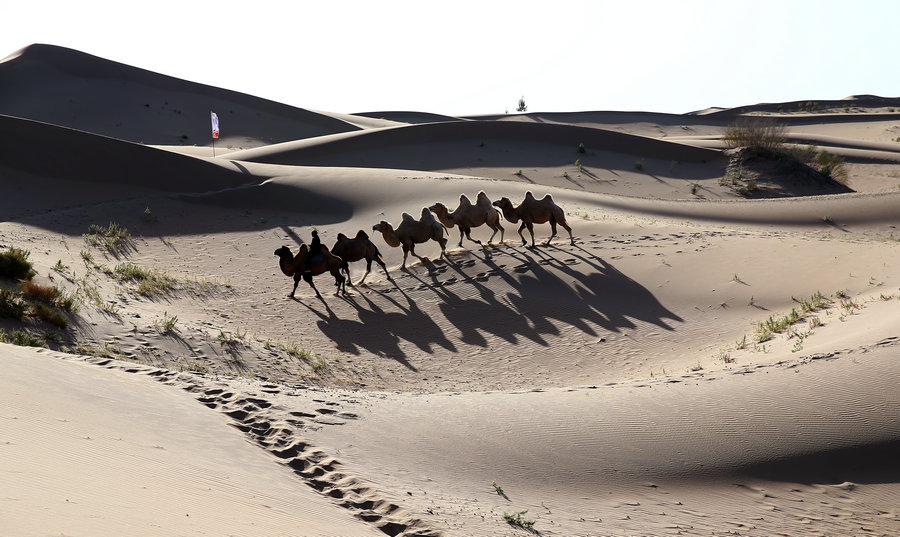 Camels in the Kubuqi Desert. [Photo by Zou Hong/China Daily]
Kubuqi Desert is the seventh-largest desert in China. It is located in northern Ordos Plateau in Inner Mongolia autonomous region and covers an area of 18,600 km2.
From 1980s and 1990s, the wind in the desert used to rage in spring and winter, bringing sandstorm even to Beijing, Tianjin and Hebei province, some 800 km away from the desert.
However, ecological restoration implemented there totally changed the situation and also helped in poverty alleviation. Soil improvement and development of catering industry have brought new vitality to the desert; the rise of photovoltaic industry generates power for Kubuqi; more entrepreneurial activities have increased local income. And Seven Star Lake Ecological Park in Kubuqi Desert is committed to building a world-class desert ecological tourism resort.