Flocking to flowers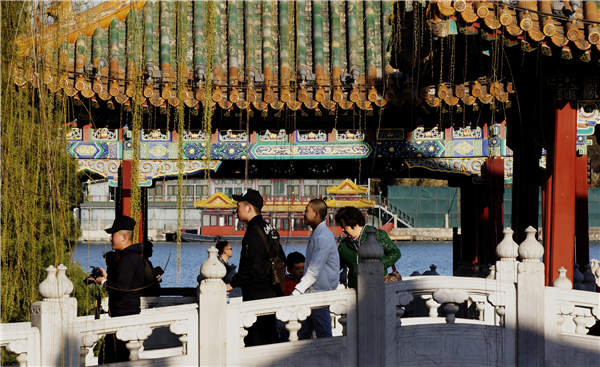 A growing number of people visit Beijing's parks to enjoy the colorful blossoms of mountain peaches, apricots and cherries.
"These little, colorful flowers are also pretty. But many people neglect them in favor of blooming trees," he says.
Hiking offers an opportunity for outdoorsy types to enjoy flowers plus nature's other offerings, Yicun Travel's founder Wang Jiarui says.
"Mountain peach blossoms are in full bloom on the hills of Beijing's suburbs," she says.
Her agency organizes weekly daylong trips to the capital's countryside.
"Visitors can drive to these places to enjoy the landscapes and delicious meals at farmhouses."
She recently guided a group to Yanqing county's Xiangtun village to hike a section of unrestored Great Wall and the Dayun Valley.
"It's a relatively easy trek. It's suitable for newbies. And it offers panoramic views of the zigzagging wall, beacon towers and flowers," she says.
Yicun is organizing April trips to Pinggu district's annual International Peach Blossom Music Festival. Events include exhibitions, cycling and bungee jumping in scenic spots in the district that's blanketed with over 14,000 hectares of peach blossoms.
Visitors can stroll over 200 meters along a glass bridge spanning two cliffs in the Tianyun Mountains.