Thailand reveals '2016 people's choice' awards voted by Chinese tourists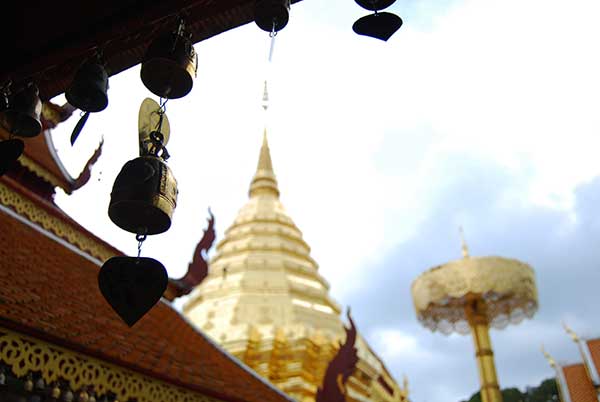 The result of the vote shows that Chiang Mai, the significant culturally province in Northern Thailand remains the most popular destination in the eyes of Chinese tourists.[Photo by Ma Tianen/Asianewsphoto]
The Tourism Authority of Thailand (TAT) Monday announced 17 favorites in Thailand voted by Chinese mainland tourists, including tourist attractions, hotels, activities, foods and shopping destinations.
TAT organized the voting campaign in partnership with Chinese social media networks which are frequented by millions of Chinese every day.
Mainland Chinese who have travelled to Thailand were invited to vote via the website www.peoplschoiceawardsthailand.com between June 7 to 19, in 17 categories, namely tourist attractions, hotels, restaurants, Thai foods, spas, shopping malls, golf courses. A total of 32,39,362 people participated in the voting.
According to Yuthasak Supasorn, Governor of the TAT, the contest was a continuation of a project launched in 2015 to enhance Thailand's tourism profile and brand image. It also helps support Thai tourism products and services to seek more exposure in the mainland Chinese market.
Tanasak Patimapragorn, Deputy Prime Minister of Thailand who presided over the ceremony, told Xinhua that this campaign has been launched successful to help improve the reputation and tourism revenue of Thailand. "We will work out on the sustainable development of tourism by maintaining the quality of our tourism service sectors and be well prepared for the increasing number of tourists to ensure that Thailand remains a top-line destination in the minds of Chinese visitors", he said.
The result of the vote shows that Chiang Mai, the significant culturally province in Northern Thailand remains the most popular destination in the eyes of Chinese tourists. The most favorite fruit and dish turn out to be durian and stir-fried crab meat with curry powder respectively.
In 2015, Thailand attracted 7.9 million mainland Chinese tourists, generating an estimated 376 billion baht in revenue for Thai economy. In 2016, TAT expects that mainland Chinese visitors will total 10.5 million with an estimated expenditure of 509 billion baht.
Exploring the high-end tourist market is one of Thai tourism's most important strategies this year.