Exploring China's spring destinations
Peach blossoms in Zhoushan Archipelago, Zhejiang province
As the seventh largest among the 1,390 islands in Zhoushan, Zhejiang province, Peach Blossom Island has been the setting for several martial arts novels and TV dramas.
Wooden houses line the hillsides, which are covered with pink peach flowers and green trees, providing a real-life utopian scene.
Dubbed "arboretum on the sea", the island is home to more than 300 species of plants aside from the peach blossoms. Rolling hills, natural caves and unique stones also attract millions of tourists each year.
For example a Buddha-head-shaped stone on the top of Duizhi Hill looks always the same regardless of what angle it's observed from. Folk legend as it that an immortal passed by the island when descending from heaven to visit earth as was so taken by its appearance that he decided to become a stone in order to rest on the island forever.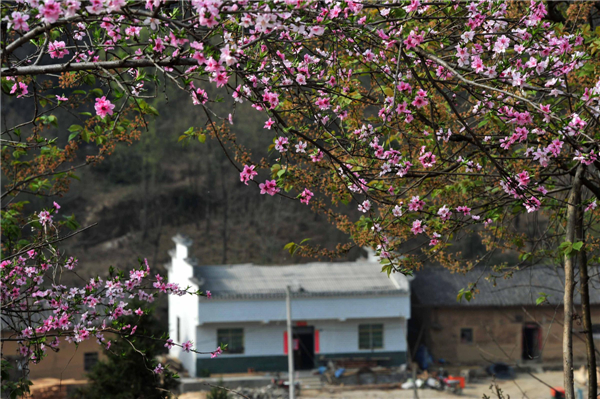 Peach flowers blossom. [Photo/Xinhua]
If you go:
Mind the customs when having dinner with local fishermen and do not beat the bowl with chopsticks; nor should you stand the chopsticks in rice or lay them on the bowl.