Warriors beat Cavaliers to clinch NBA title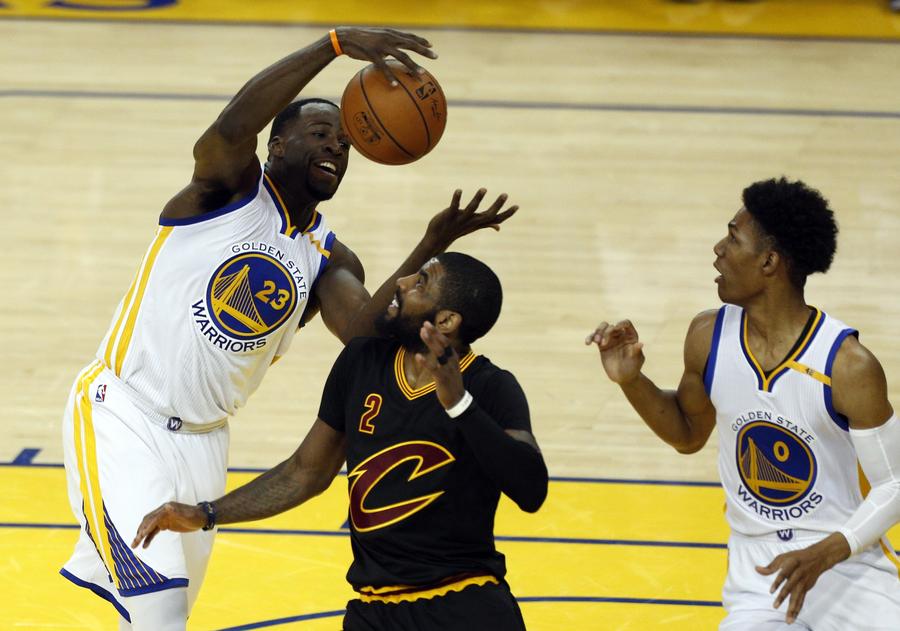 Golden State Warriors forward Draymond Green (23) grabs a rebound against Cleveland Cavaliers guard Kyrie Irving (2) during the second quarter in game five of the 2017 NBA Finals at Oracle Arena in Oakland, California on June 12, 2017. [Photo by Cary Edmondson-USA TODAY Sports via Reuters]
In the end, the Cavaliers simply did not have the requisite star power to topple the talent-laden Warriors, even with four-time league MVP James doing all he could to keep his team in it.
For James, already a three-times champion, the loss puts him in rare - but not ideal - company as only the fourth player to come up short in five NBA Finals.
Cleveland's inability to give the Warriors much of a fight has already sparked talk that James, who left the team in 2010 for Miami before returning four years later, could consider another move during 2018 free agency.
Reuters