Warriors beat Cavaliers to clinch NBA title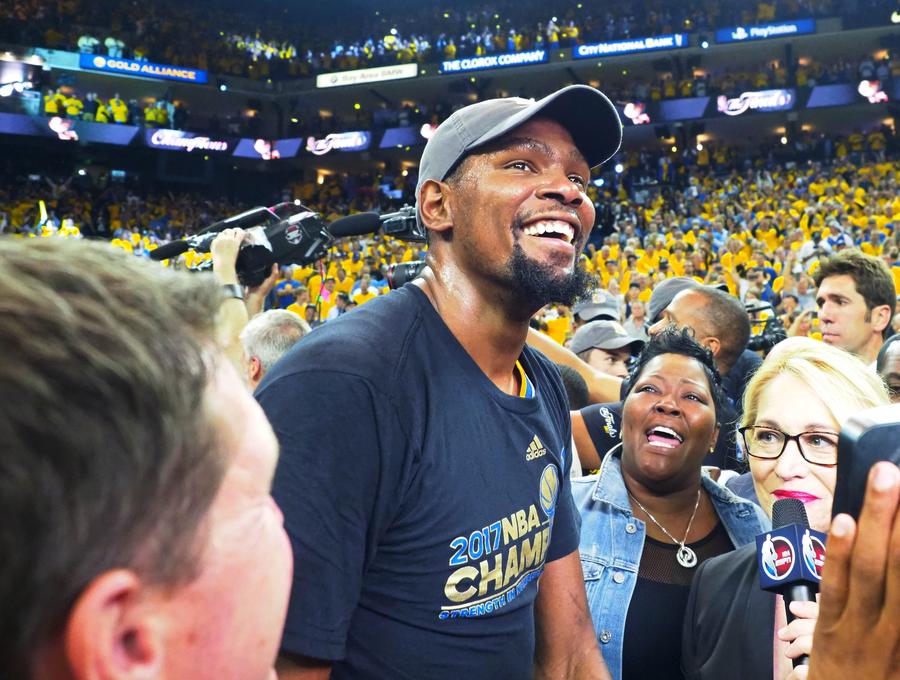 Golden State Warriors forward Kevin Durant (35) celebrates after beating the Cleveland Cavaliers in game five of the 2017 NBA Finals at Oracle Arena in Oakland, California on June 12, 2017. [Photo by Kelley L Cox-USA TODAY Sports via Reuters]
Durant, who lost in his only previous Finals appearance, led the way for the Warriors with 39 points and was relieved after feeling pressure to deliver prior to the game.
"I couldn't sleep for two days," Durant, who was named the Finals MVP, said during an on-court interview. "I was anxious, I was jittery.
"I just wanted to lay it all out there. I put in work, I just had to trust in it. We were really good tonight."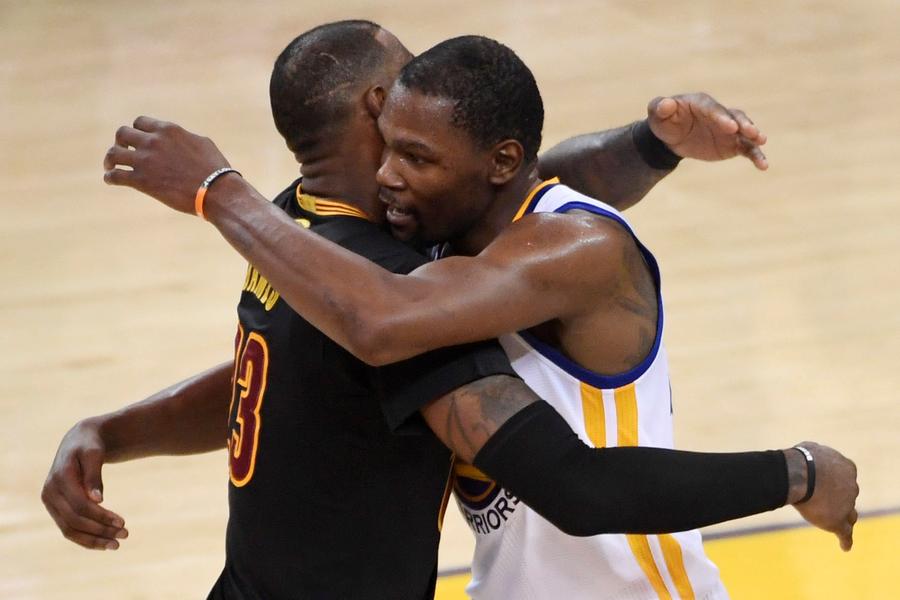 Golden State Warriors forward Kevin Durant (35) hugs Cleveland Cavaliers forward LeBron James (23) after game five of the 2017 NBA Finals at Oracle Arena in Oakland, California on June 12, 2017. [Photo by Kyle Terada-USA TODAY Sports TPX IMAGES OF THE DAY via Reuters]
Durant tipped his hat to Cleveland, especially guard Kyrie Irving and forward LeBron James.
"You have to tip your hat to Cleveland," he said.
"LeBron and Kyrie I've never seen nothing like them two before. But we prevailed, we're champions and it's amazing doing it on our home floor."
James had a game-high 41 points and Irving hit tough shots all night but defensive breakdowns by Cleveland led to easy baskets late in the game for the Warriors, igniting a deafening crowd.