Liberty Media buys F1 for $8bn, ousts Ecclestone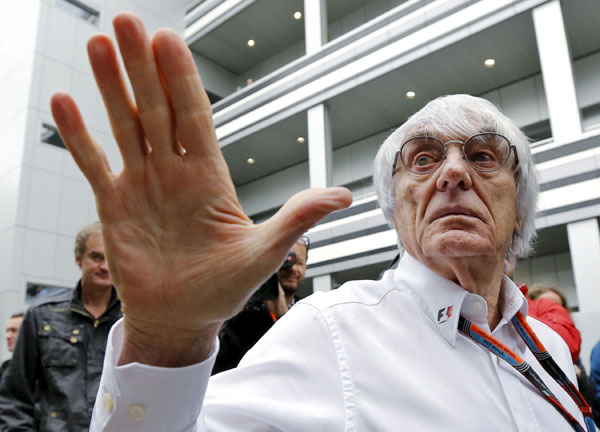 Formula One supremo Bernie Ecclestone speaks to the media at the paddock area ahead of the Russian F1 Grand Prix in Sochi, Russia, October 9, 2015. [Photo/Agencies]
Following the takeover, Liberty Media will change its name to Formula 1 Group.
Ecclestone and the rest of the world first learned of the potential takeover bid in September 2016 during the weekend of the Italian Grand Prix. Earlier this week the deal was finally approved by the Liberty board and the FIA, the governing body of the sport.
Over 40 years, Ecclestone transformed F1 from being a predominantly European sport to a global phenomenon, making both him and the sport extremely lucrative in the process. Sometimes referred to as a tyrant, Ecclestone has fiercely defended his position and status as F1 head over the years.
Ecclestone said to German publication Auto, Motor, and Sport that he was "no longer running the sport" and that he'd been "deposed".
In the official release from Liberty Media, Ecclestone said: "I'm proud of the business that I built over the last 40 years and all that I have achieved with Formula 1, and would like to thank all of the promoters, teams, sponsors and television companies that I have worked with.
"I'm very pleased that the business has been acquired by Liberty and that it intends to invest in the future of F1. I am sure that Chase will execute his role in a way that will benefit the sport."
Most Popular
Highlights
What's Hot