From medals to personal magnetism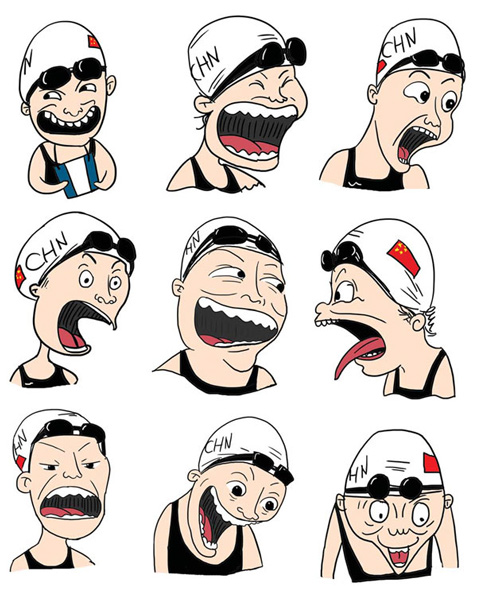 Emojis based on Olympic swimmer Fu Yuanhui's facial expressions are all the rage. [Photo/CFP] 
Who would have thought that the biggest Chinese star to emerge from Rio 2016 will not be one of the world's fastest or most competitive. Fu Yuanhui is in a league of her own.
In one swoop the 20-year-old swimmer knocked down from the pedestal the rigidly hallowed image of the Chinese sportsman as the solemn embodiment of a nation's hope and put fun back into sports.
And she did it without knowing the aftermath - just like she did not know she had won the third place in the women's 100m backstroke semifinal on Aug 8 when she was interviewed.
The reporter seemed to prod her into an alley of cliches - excuses such as "I did not sleep well last night" or "I've been suffering from a mysterious pain all week" - to hint at a better performance in an ideal situation.
But no, Fu did not take it. She uttered something that has since turned into a nationwide meme, covered by the international press and parsed by the translation community.
Like Fu Yuanhui, jumper Zhang Guowei is also called the mud slide of the track and field. Although as he said his Rio trip ended just the time it started, it still cannot stop him becoming popular online. Many people said compared with his jumping, they would like more to see his dancing. This is because Zhang used to dance every time he crossed a certain height.
And recently his ID photo went viral and everyone started wondering: Zhang, how did you get your photo passed by the verification people?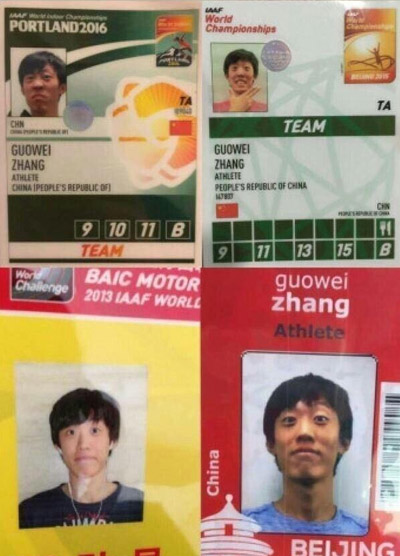 Zhang Guowei's different ID photos. [Photos from web]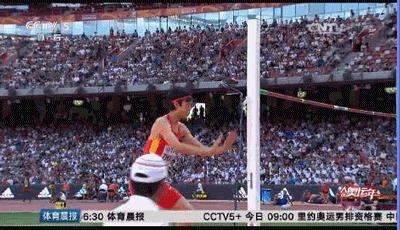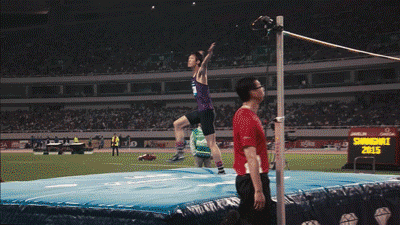 Zhang dances after the jump. [Photo from web]