Hosts China held 0-0 by Qatar but perform well under Lippi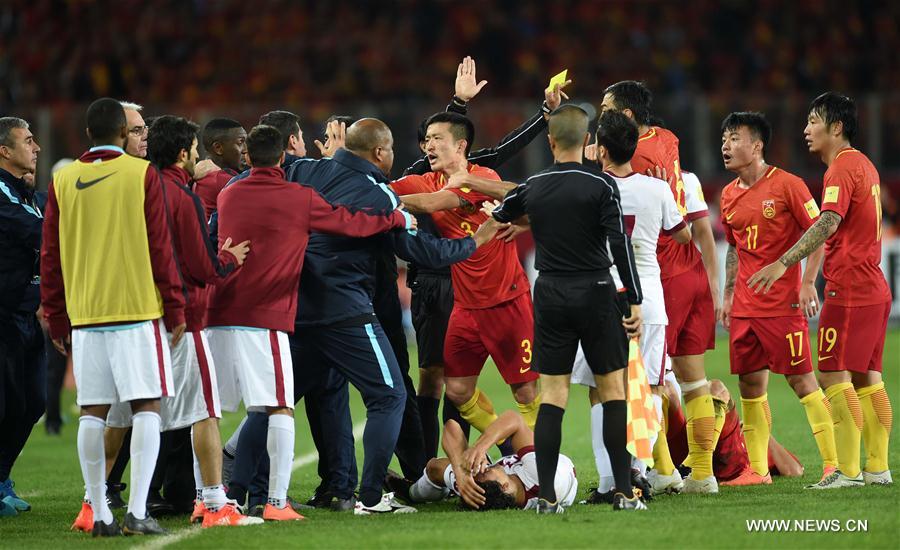 Players of China and Qatar collide during the Russia 2018 FIFA World Cup qualification match in Kunming, Southwest China's Yunnan province, Nov 15, 2016. [Photo/Xinhua]
"Where did he get the confidence?" he retorted. "I don't think Qatar will have the chance (to beat us at home). But I do agree that we should qualify if we play like today."
Five of China's starting 11 are from the Guangzhou Evergrande club, where Lippi began his first coaching stint in China from 2012 to 2015.
He led Evergrande to win Chinese Super League three times and stand on the Asian top podium for the first time in 2013, which has earned him reputation in the country.
The world cup-winning Italian became China manager on Oct 22 and will serve till the end of the 2019 Asian Cup.