Chongqing University library gets a retro look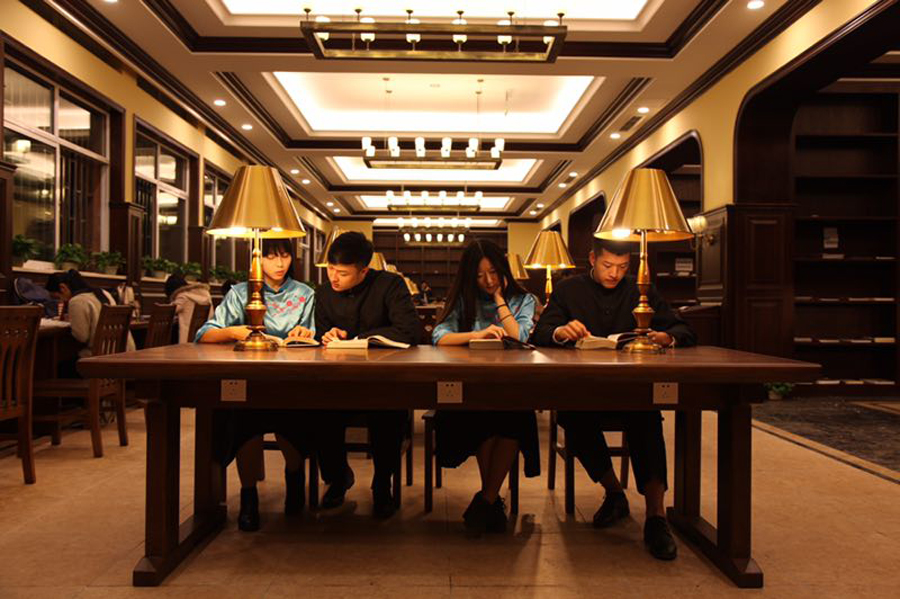 The retro style of the newly renovated library at Chongqing University recently went viral online. [Photo provided to chinadaily.com.cn]
Leather chairs, crystal chandeliers, dark wooden furniture, standing clocks, European style lamps are not often seen at a university library. That's why the retro style of the newly renovated library at Chongqing University recently went viral online.
"Every student will study hard in such a beautiful environment," said one web comment.
Southwest China's Chongqing municipality used to be the war-time capital of the Republic of China (1912-49) during World War II. The city is famous for its unique landscape and old architecture from the 1930s.
As the top academy in the city, Chongqing University, established in 1929, decided to refurbish its old science and technology library two years ago and turned it into "a living room and a study" for teachers and students.
"The retro style will remind us of the long history of our university," said Yang Xinya, curator of Chongqing University Library.
Located in Campus A, the library opens at eight in the morning and closes at 10 in the evening. Though there are 1,185 seats, it is so hard to get a spot that many students have to line up at the door before it opens.
During graduation season, the library will loan students retro style clothing for free and let them take pictures in it.
Visitors can register their IDs at the reception desk and enjoy the library too, according to the university.