Hosts China held 0-0 by Qatar but perform well under Lippi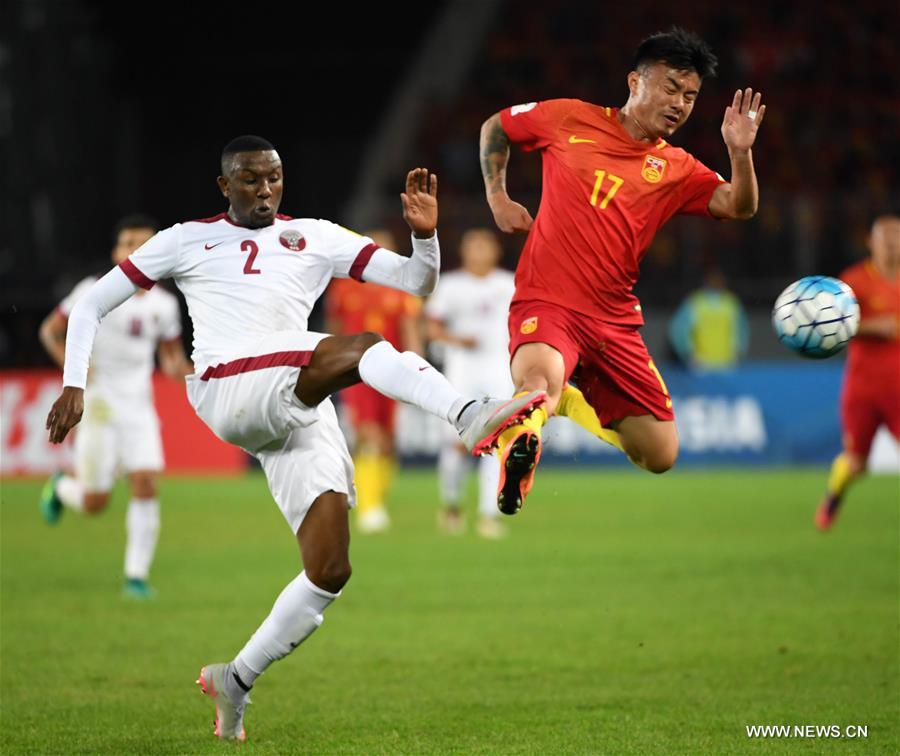 Qatar's Mohammed Musa (L) vies for the ball with China's Cao Yunding during the Russia 2018 FIFA World Cup qualification match in Kunming, Southwest China's Yunnan province, Nov 15, 2016. [Photo/Xinhua]
Jiang's pass found Zhang comfortably in the penalty but Zhang drove the ball inches wide of the near post while Wu Xi's header from Huang Bowen's corner was blocked onto the cross bar and captain Zheng Zhi's long drive hit the post.
In Qatar's seven shots in total, the best chance came in the fifth minute but Sebastian Suria's wicked back-heel kick slid just past the near post.
"We had a very tough first half and China gave us much pressure. We improved on possession and attacking in the second but one point is acceptable," said Qatar coach Jorge Fossati, who took the reins in September.
"The situation now in the group is very complicated. We are just two points above China.
"If China continue to play like this, they can even qualify directly. But China will play at Qatar for the final match, so sorry, they won't have chance," he said.
But Lippi disagreed with Fossati's prediction.