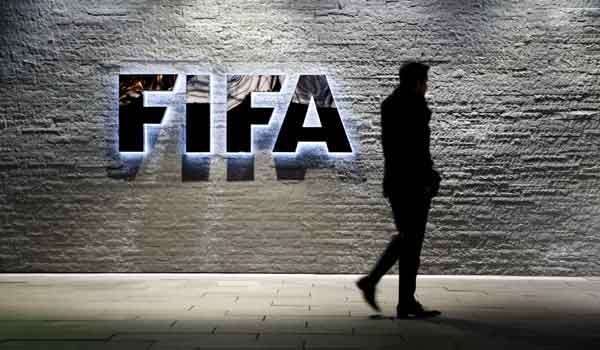 A journalist walks in front of FIFA's headquarters in Zurich, Switzerland December 2, 2015. [Photo/Agencies]
ZURICH - Swiss authorities on Thursday detained two FIFA officials based on arrest requests submitted by the US Department of Justice, Switzerland's Federal Office of Justice (FOJ) said.
"They are being held in custody pending their extradition," the FOJ said in a statement. "According to the US arrest requests, they are suspected of accepting bribes of millions of dollars."
Authorities were targeting current and former senior soccer officials on charges that included racketeering, money laundering and fraud, the New York Times said.
Zurich police said they took action at the request of Swiss federal justice authorities, but gave no other details.
The Baur au Lac hotel in Zurich closed its gates after a group of four people, believed to be plainclothes police, went in shortly before 6 a.m., a witness said. Another group of police then went in through the rear entrance and left half an hour later.
Shortly afterwards, two cars with tinted windows were seen leaving the hotel. Reporters could not see who was inside.
FIFA said it was aware of the arrests but did not give details.