The heads of several online media organizations held a wide-ranging discussion on how online media can work with government and industry on the opening day of the 11th Pan-Pearl River Delta Regional Cooperation and Development Forum in Guangzhou, Guangdong province on Aug 24.
The event, hosted by Guangdong TV Deputy Director Wang Shijun, began by focusing on the role online media can play in promoting the PPRD, but soon branched out into broader issues.
One key topic was the insight online media can provide into social trends and public opinion, and how this can be leveraged. "I think data collected by media can have an impact on governments' decision making," said Shu Bin, president of Hunan Rednet.
Other participants shared that their companies consider readers' comments in particular to be a valuable potential resource. "This is a special and valuable service media can provide to both governments and enterprises," Mao Ning, deputy manager of China Jiangxi Web said.
"Our website has developed into a data research center. We extract information from various media including mobile newspapers, websites and the Jiangxi channel on ifeng.com," Mao added.
However, others emphasized that collecting information is not enough. "We talk about big data all the time. How much of the information is useful?" asked Zhang Zhiyue, president of Sichuan New Web.
"To be a real and authentic source of insight is never about how many comments you can get from readers, but how to use and analyze them," Zhang continued. "Sichuan Mobile Newspaper used to conduct surveys on social events. We would get six million comments, and only 120 of them would be useful."
One thing the participants agreed on is that in the future online media's role will definitely not just be transmitting and updating news. For many online media companies, their survival will depend on their ability to collect, analyze and monetize huge volumes of data.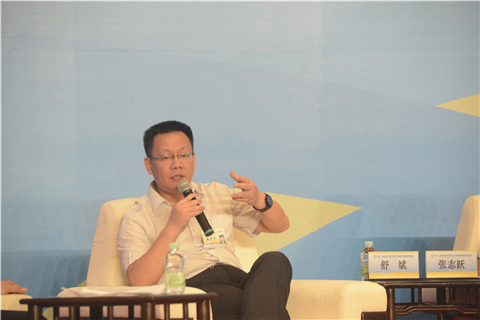 Shu Bin, president of Hunan Rednet. [Photo/pprd.org.cn]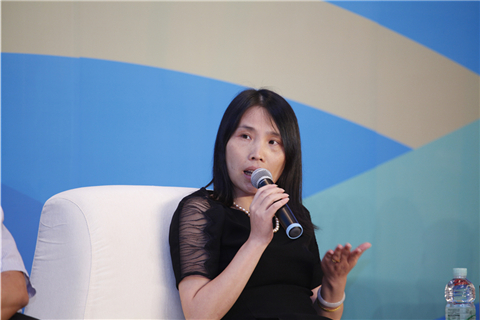 Mao Ning, deputy manager of China Jiangxi Web. [Photo/pprd.org.cn]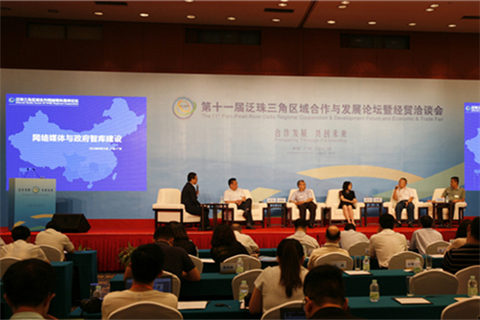 Heads of several online media organizations discuss the future development of online media. [Photo/pprd.org.cn]