The 11th Pan-Pearl River Delta (PPRD) Regional Cooperation & Development Forum was held from Aug 25 to 26 in Guangzhou, Guangdong province. As well as highlighting Guangdong's economic progress in recent years, a spotlight was shone on the province's free trade zones (FTZ) and the role they play in pushing the economy forward.
The Guangdong FTZ, integrating three bonded zones of Nansha New Area in Guangzhou, Qianhai & Shekou Industrial Zone in Shenzhen and the Hengqin Area of Zhuhai, were officially launched in 2015. It came just three years after President Xi Jinping inspected Guangdong and pointed out establishing pilot zones could be the new economic motivation of the province.
Guangdong is one of China's most important bases for international trade, and the three zones have contributed toward improving infrastructure in ports and logistics chains, as well as promoting preferential policies to boost cross-border e-commerce. The FTZs have also built innovation incubation centers to take advantage of their proximity to the special administrative regions of Hong Kong and Macao, trying to attract more high-end talent and foster more innovative startups.
Despite having a similar focus on e-commerce and innovation, the three FTZs each specialize in different fields based on their own strengths.
Guangzhou's Nansha Free Trade Zone covers 60 square kilometers and is the biggest FTZ in Guangdong. Nansha district is located at the estuary of Pearl River and borders the river, which inspired the Nansha FTZ Management Committee to improve port-integrated services and boost high-end shipping.
The future development of Zhuhai's Hengqin Free Trade Zone will be finance-oriented. The area is only 187 meters away from the Macao border. As Macao's economy is entirely dependent on gambling, in 2015 the State Council made the decision to develop Hengqin FTZ into a financial special area to ensure greater stability. Another special aspect of Hengqin is that the FTZ follows the "one country, two systems" policy - the Hengqin campus of the University of Macao follows the laws and policies of capitalism and is directly managed by the government of Macao.
In 2009, the government of Macao wanted to expand its university but had nowhere to build a new campus, so they rented land in Hengqin on a 40-year lease. The Hengqin campus of the University of Macao was put into operation in 2013, covering more than 82 hectares, and 20 times the size of the old campus in Macao. Around 10,000 students now study there, which also provides motivation and resources for Hengqin's innovation incubation.
Compared with Nansha and Hengqin FTZs, the Qianhai & Shekou FTZ of Shenzhen takes another step forward. The development of Qianhai started in 2010, almost four years before it became a special pilot zone.
Only recognized as a pilot zone for about a year, Qianhai FTZ has reported impressive growth, with the zone's GDP from January to July in 2016 reaching 20.8 billion yuan ($3.11 billion). In addition to an experimental window for the financial industry and international transportation hub, the area has devoted great efforts to attracting investment and talented people from both the mainland of China and Hong Kong. In 2015, Zhu Baijia, a startup focusing on providing short-term apartments in foreign countries for Chinese travellers, received investment exceeding 700 million yuan after it settled in Qianhai's Innovation Center.
The Guangdong FTZ, closely linked with the Belt and Road Initiative, is keeping track with international standards and connecting with the world in a market-oriented and law-based environment. Its favorable geographic conditions and accommodating policies have helped it become the beacon of Guangdong's development.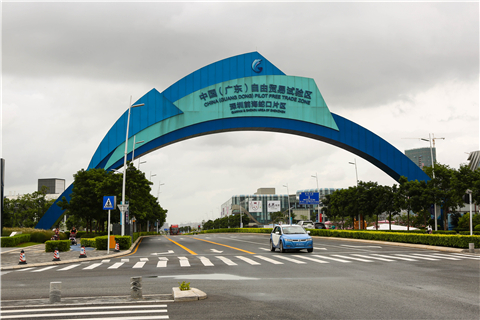 The Qianhai & Shekou Free Trade Zone in Shenzhen. [Photo provided to chinadaily.com.cn]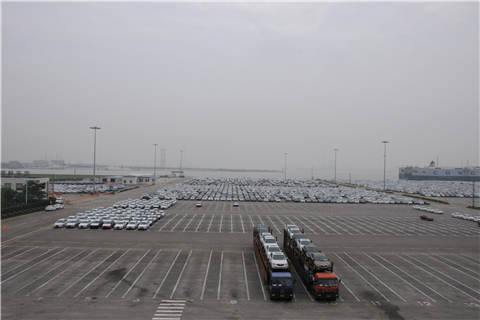 A port in the Nansha Free Trade Zone. [Photo provided to chinadaily.com.cn]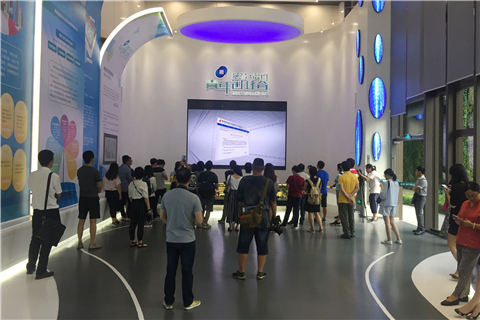 The incubation center in Zhuhai's Hengqin FTZ. [Photo provided to chinadaily.com.cn]