Lessons my father taught me
Editor's note: They say a father's love knows no bounds. Fathers work hard to support their families, teach us right from wrong and give inspiration and encouragement. This Father's Day, we'd like to reflect on the influence our dads have had on our lives. Forum readers share their thoughts.
Chengking (China)
Other than the love he gave us freely, I love my dad for the following two reasons mainly:
1) Instilling in us, his children, the importance of knowledge and education, and
2) Allowing me, freely, to choose my career path.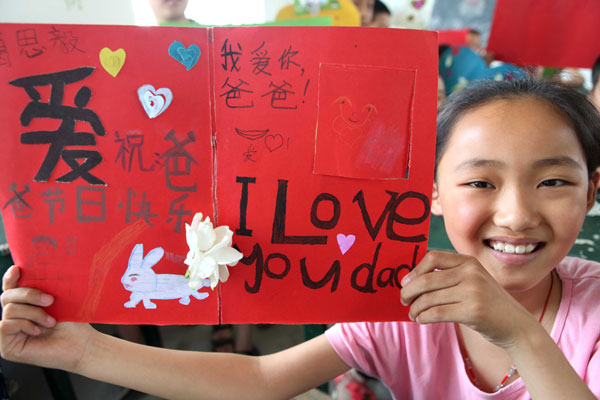 Ge Siyi presents the card for her father who is working far away from Juxing Central School in Hanshan county, East China's Anhui province, June 14, 2012. [Photo/Asianewsphoto]