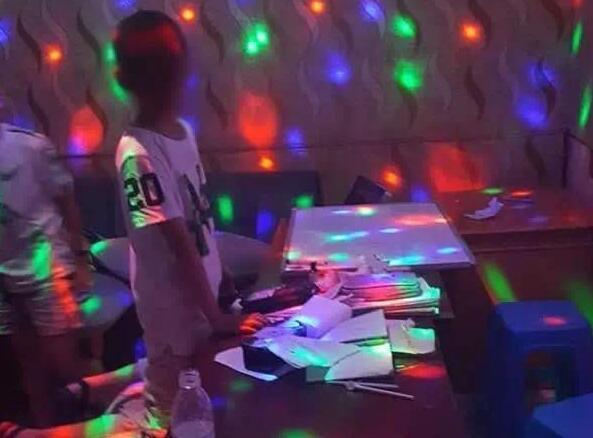 A teacher in Guantao county in North China's Hebei province held private class in a local Karaoke bar.[Photo/Agencies]
The education authorities forbid teachers in public schools to run private classes during the summer holidays. To try and escape detection, a teacher in Guantao county in North China's Hebei province held such class in a local Karaoke bar. The teacher received a disciplinary penalty. Southern Metropolis Daily commented:
It is obviously improper to hold classes in a KTV. But it is illegal for teachers from public schools to operate a summer school in any venue as the education authorities forbid them from doing so.
The policy means to promote fair competition in the education market and reduce the workload for students. However, a problem emerges: Most parents have to work during their children's summer vocations, so who will take care of the children?
A summer school, properly regulated, would be the best choice because it allows one teacher to take care of many children together, which saves money for the parents. The children attending such schools would be under the protection of teachers, and they would be able to gain additional knowledge.
That's why summer schools still exist despite the ban. Instead of banning them, local education authorities could allow public school teachers to run them conditionally.
Of course, such activities should be strictly regulated. A widespread worry is that teachers might refrain from doing their best in class in order to attract students from joining their summer schools; to prevent that, local education authorities should allow students to report the misdeeds of teachers and investigate them when necessary.