James H. Kelly ( Australia)
Yes. As the great aqua-sage Michael Phelps once said, "Everyone pees in the pool." More wisdom: "There are two kinds of swimmers in this world: those who pee in the pool, and those who lie about it."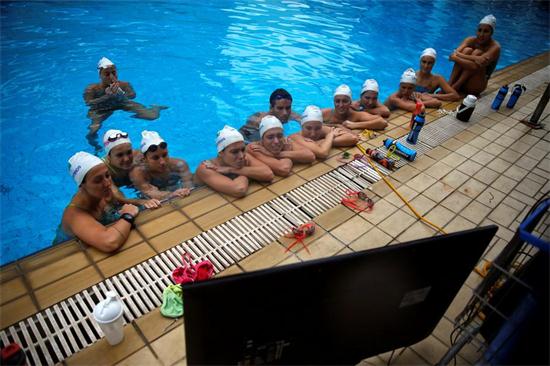 Brazil's synchronised swimming team watches a video during a training session at the Maria Lenk Aquatic Centre in Rio de Janeiro, Brazil, May 20, 2016. [Photo/Agencies]
Manish Kakoti (Russia)
Actually you can pee there, but look out for those impulsive reactions that might come up and it might be too tough for you to handle them ...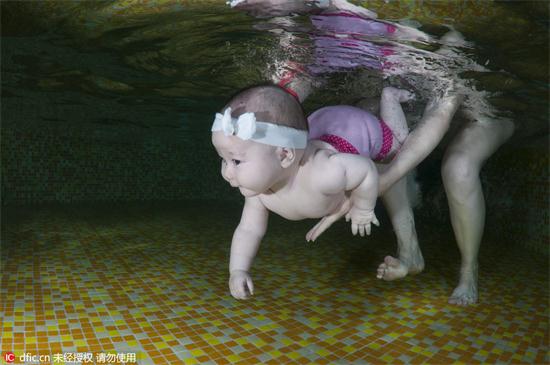 6 months infant learns to swim underwater in waterbaby class in the pool, Eastern Europe, Ukraine. [Photo/IC]