The widespread removal of newsstands indicates official ignorance of the true nature and vibrancy of culture, writes Raymond Zhou.
Earlier this month, 72 newsstands in Beijing's Chaoyang district were dismantled. There were reports of sporadic scuffles between proprietors and those sent by the local authority to enforce the new rule.
Unlike many street peddlers, all of these newsstands were operating legally - with proper licenses and permits. They were given a month's prior notice to clear off because they were seen to be taking up crowded public spaces such as outside metro stations or next to pedestrian overpasses.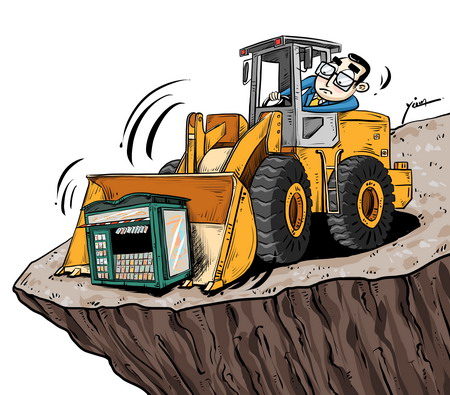 Wang Xiaoying/China Daily
It seems local authorities have taken up a new definition of the fair use of public space. And Beijing is not alone. There have been reports of similar incidents in other cities in recent years.
You might have thought that those who were suffering from the daily crush would be applauding the moves, but no, they love the convenience of the stands.
Moreover, as voiced in the Chinese-language press, people overwhelmingly see such stands as signs of a city's cultural vibrancy.
City officials explained that many of these booths were simply being moved to "better locations", such as quiet streets where no danger exists of human traffic being blocked.
This shows a severe deficiency of business sense on the part of the city managers.
Who in his right mind would go out of his way to make an impulse purchase? Newsstands that operate in busy streets for the same reason warehouses are located far from downtown areas.
Unsurprisingly, those who meekly obliged with the relocation orders quickly found themselves in financial trouble and many folded after their incomes plummeted.