When an 8.0-magnitude earthquake hit southwest China's Wenchuan county, on May 12, 2008, Chen Qinggang was motivated by a sense of duty and  responsibility to document the tragedy. He want to give a voice to the victims, so he rushed to the disaster area.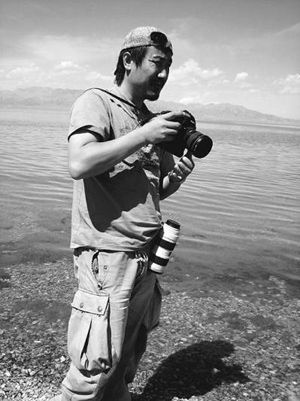 His photo "Rescue troops carry earthquake survivor out of Beichuan county" won the first prize in the Spot News Singles category of the 52nd annual World Press Photo Contest in 2009.
But his commitment to telling human stories began earlier.
In 2002, Chen started to work on a photo essay about Comfort Women, the term that refers to women who were forcibly recruited to work in brothels servicing Japanese soldiers in World War II.
He documented the stories of women in provinces such as Hainan, Yunnan, Hunan, Hubei, Hebei, Shanxi, Jiangsu, as well as Shanghai. He met with as many of the surviving victims – those who were willing to share their stories – as possible.
His project, called " Surviving Comfort Women in China", was the country's first large-scale documentary photo essay on the subject.
Since 2000, Chen has also focused on China's efforts to lift hundreds of millions of Chinese out of poverty. He travelled to the country's western regions where he documented this historical transformation. His work "14 Families (2000-2010): China farmers' survival report"was published by Jiangsu Literature and Art Publishing House in 2011.