Seneca (US)
Chinese medicine regards the human body as a system that needs constant fine-tuning and medico-chemical measures, so as to avoid contracting diseases, whereas Western medicine treats the human body after the illness or disease starts manifesting itself.
As I see it, Chinese people are more likely to take Chinese traditional medicine, herbal teas and observe "cold" or "hot" warnings for food than Westerners - because they feel that disobeying medical wisdom leads to malfunctions.
To some extent I can accept it. For instance, Westerners drink icy-cold drinks in hot weather too often, and this can lead to conditions such as a hoarse voice, inflamed throat, colds, upset stomach, diarrhea.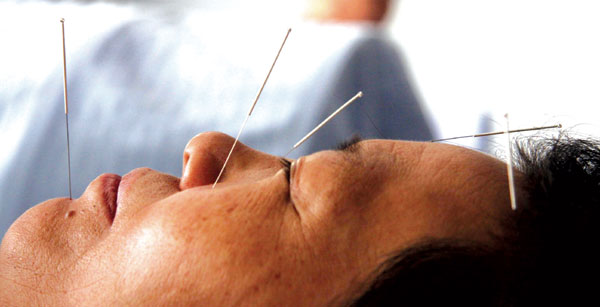 [ChinaDaily online forum offers people from all over the world and all walks of life the opportunity to share their thoughts and feelings. Join us now! BBS:bbs.chinadaily.com.cnBlog:blog.chinadaily.com.cn]
The original piece:
http://bbs.chinadaily.com.cn/forum.php?mod=viewthread&tid=988277&highlight=traditional%2BChinese%2Bmedicine
http://bbs.chinadaily.com.cn/forum.php?mod=viewthread&tid=932037&extra=&highlight=traditional%2BChinese%2Bmedicine&page=1
http://bbs.chinadaily.com.cn/forum.php?mod=viewthread&tid=967942&extra=&highlight=Chinese%2BMedicine&page=1