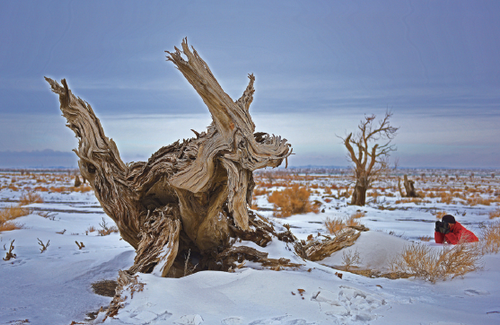 A photographer lends in for a low angle as he shoot a Euphrates poplar in Urhu district, Karamay, on Jan 1. [Photo by Tian Guojian/kelamayi.com.cn]
The Euphrates poplar forest in Urho district, Karamay, is rarely out of the sights of photographers due to its truly unique and striking landscape.
And winter is not exception, as the white snow, yellow leaves, and contorted trunks and branches paint a scene of surreal beauty on the once dry desert landscape.
Trails of deep footprints meander through the snow, left by groups of photographers keen to snap the Euphrates poplar – a tree renowned for its girth and thick orange a green bark.
Also known as the desert poplar, the trees are a common sight in the endless deserts of northwestern China.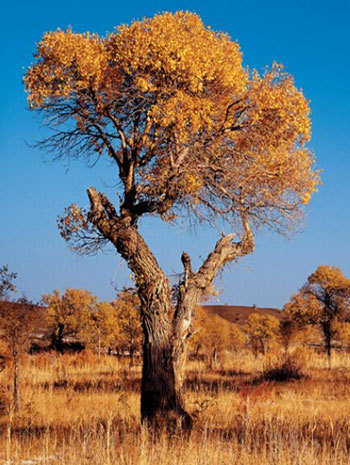 Euphrates poplar forests are a common sight in Karamay, Xinjiang Uygur autonomous region. [Photo/kelamayi.com.cn]
Edited by Owen Fishwick