Karamay city in the Xinjiang Uygur autonomous region will hold the 2016 Silk Road Science Festival from July 22 to 26, which is set to attract more than 10,000 visitors from home and abroad, according to authorities.
Delegates from Russia, Ukraine, Kazakhstan and South Korea will take part in the scientific event along with contestants from Beijing, Hebei and Shanghai as well as other provinces and municipal cities.
The science festival will focus on cyberspace security, individual innovation and aerospace scientific and technology development.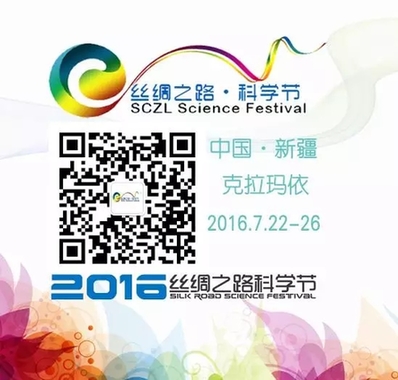 The poster for the 2016 "Silk Road" Science Festival. [Photo provided to chinadaily.com.cn]
Cyberspace security
Forums on cyberspace security, Silk Road development and scientific cooperation in the Silk Road Economic Belt region will take place during the festival.
Scholars and computer security experts will exchange ideas on Internet security and state-of-art technology. Academicians from Russia, Kazakhstan, China and other countries will discuss scientific cooperation among nations.
Individual innovation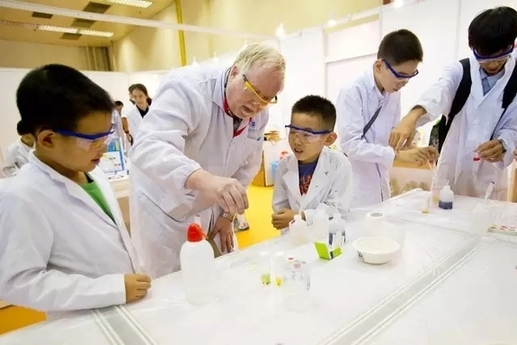 A scientist guides children through some experiments. [Photo provided to chinadaily.com.cn]
An exhibition of the 2016 Silk Road innovation and entrepreneurship achievements will also be held, displaying artificial intelligence (AI) technology, 3-D printing, virtual reality (VR) and individual proprietary technology.
The individual patents and inventions will be key items on show, with the organizers aiming to make the scientific festival a match maker event for innovative personnel and enterprises.
More than 400 teenagers and tutors representing 60 teams will also participate in the final of the fourth national scientific stage performance competition.
Aerospace scientific and technology development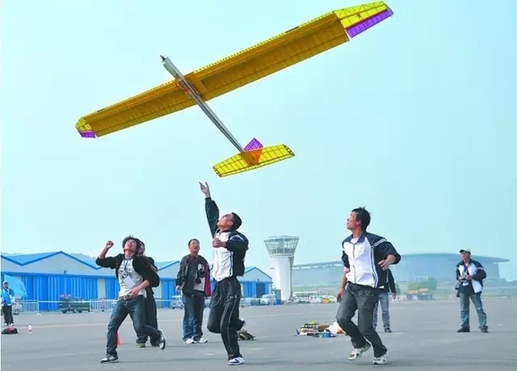 Students test a homemade model glider. [Photo provided to chinadaily.com.cn]
The 2016 China Aero-modeling Design Challenge will also be held during the festival, with participants demonstrating their self-built aero-models. The contest is supported by the General Administration of Sports and Xinjiang Sports Bureau, and aims to find young creative people who have the potential to become designers and engineers in the future.
Edited by Owen Fishwick