Karamay's third train ticket office opened in Tong'an International Travel Agency on June 28.
The new ticket office was built to bring more convenience to residents in the northern part of the city to easily buy train tickets, according to Zhu Hebin, director of Tong'an Travel Agency.
The new ticket office also provides consultation service on travel itineraries.
Karamay's two other train ticket offices are located on Shengli Road and at the Karamay Station. They are open on 9:30-13:00 and 15:00-19:00 hours every day.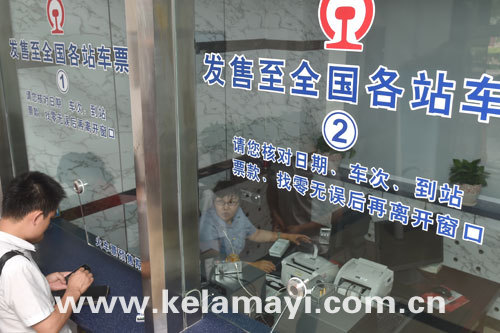 A passenger buys a ticket at the new train ticket office in Tong'an International Travel Agency in Karamay, Xinjiang Uygur autonomous region on June 28. [Photo/epaper.kelamayi.com.cn]
Edited by Mevlut Katik