Flavorful life of an autistic baker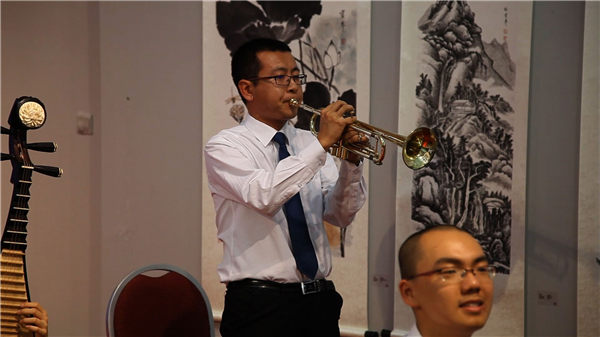 [Photo/CGTN]
When not kneading and rolling pastries, Chen also plays the trumpet and hones his oil painting skills.
Chen is one of the lucky ones. It is not uncommon for autistic people to fail to secure a job due to a variety of reasons, which include misconceptions and social prejudice towards them.
Few people know or accept that autistic people can rely on themselves and can fit in a society that respects and nurtures their talent, as well as recognizing that they have a voice.
For example, his love of music led Chen and his friends to organize a small orchestra in their spare time, with members playing various instruments including the guitar, Chinese zither and cello.
According to a study from Blue Papers titled "Needs of Parents with Autistic Children in China", there are about 1.25 million autistic people aged 18 to 35 in China. Most of them are looking for vocational training and employment support, but 93 percent of their parents believe that such services are out of reach.