Kansas kids raise funds for Henan orphans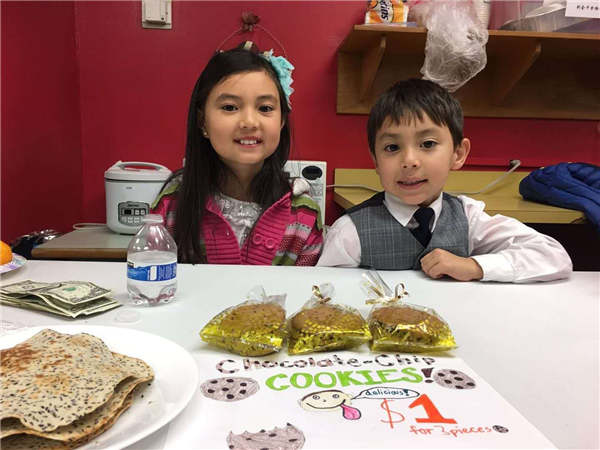 US kids sell goods in Kansas to help raise money for orphans in Central China's Henan province. [Photo provided to China Daily]
Many children born in the United States associate Thanksgiving with events like family reunions, holiday feasts, Black Friday, Thanksgiving Day parades and football.
This year, Happy Learning, a US nonprofit educational organization based in the Greater Kansas City area, is determined to turn Thanksgiving and Christmas into a monthlong charity event. Their goal is to raise $3,000 for orphans assisted by the Sino-American Nonprofit Cooperative Services in Henan province in Central China.
It all started when Michelle Wu and George Wang, the coordinators of Happy Learning, met with Jane Marcum, the founder of the SANCS, early last year.
The SANCS has been in operation since 1996 and has provided housing and care for more than 100 orphans and children in need. Fourteen of these children are now attending university, and this year's fund is aimed at supporting them in their education.
Wang says Happy Learning should not only provide a learning environment but also an opportunity to learn to do good. Chinese people are family-centered. They care about their blood relations. It is necessary to instill the importance of caring for others at a young age.
Raising $3,000 is no easy task, as most families face tight budgets amid the stress of holiday-season shopping. The little money they have saved over the year will be put to good use in buying presents for their loved ones.