Green is the new black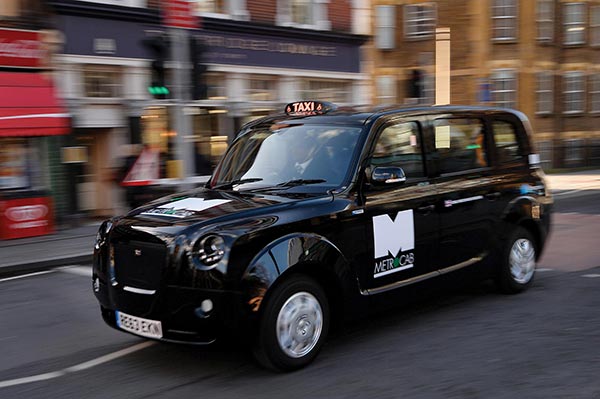 An electric taxi in London. [Photo provided to China Daily]
London's classic black taxis will soon be turning green as they switch from diesel engines to zero-emission electric power units. The new cabs look the same as their predecessors, whose distinctive design is as much a part of the London scenery as Trafalgar Square and Buckingham Palace. But the new TX cabs are powered by electric power units capable of giving them a range of 70 miles before switching to a back-up petrol engine that runs for a further 400 miles. That's good news for Londoners and tourists alike, who will no longer have to breathe in the noxious diesel fumes pumped out by the city's cabs as they sit waiting at traffic lights.
The taxis are produced by the rebranded London Electric Vehicle Company (LEVC), which was taken over by Chinese automaker Geely in 2013 when it was still called the London Taxi Company. Delivery of the electric cabs is beginning as London introduces new regulations on January 1, 2018 that state all new taxis must be capable of producing zero emissions. The city's taxi fleet will gradually become all-electric as the old cabs are phased out.
Chris Gubbey, LEVC's CEO, says the new cabs are good news for the environment as well as the taxi operators. The TX uses "proven electric vehicle technology and the latest advanced materials, which substantially reduces fuel costs for drivers while reducing emissions in city centres," he says. The TX will be fitted out with six seats, with charging outlets for devices and Wi-Fi. And when it comes to keeping the taxis on the road, a network of fast-charge points is being set up.
The TX is made near Coventry, in what LEVC says is the first car factory in Britain dedicated to producing electric cars. The day may be coming when you won't have to travel to London to see its distinctive black cabs on the road – LEVC is hoping to develop sales internationally and has already received an order from the Netherlands for 225 of the new taxis.