Avant–garde fashion accessories on show in Beijing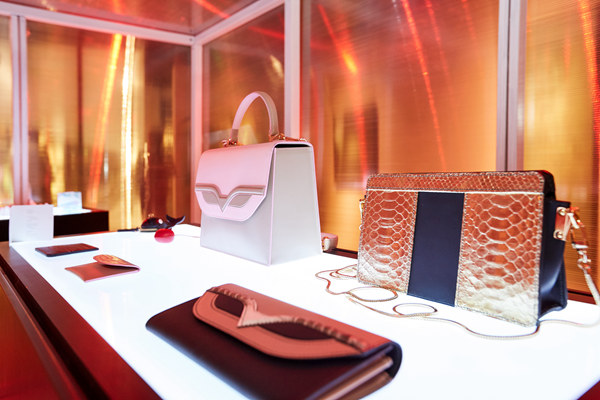 [Photo provided to China Daily]
Designer Wang Xin is showing his works in Beijing as part of his homecoming. Deng Zhangyu reports.
Designer Wang Xin's works are full of creativity: A spider on a wall becomes an exquisite watch; a rocket ready for launch is actually a pen; and a Star Wars spaceship is a music box.
The 32-year-old Chinese once worked for such Swiss luxury brands as Piaget and MB&F, and returned to China in 2015 to continue his career as an independent designer. His newly produced works and sketches are now on display at an art space called Tru-M in Beijing's Sanlitun area.
At the show, Wang is talkative while introducing his designs. Otherwise, he remains quiet.
A set of porcelain plates hanging on the wall feature various geometric patterns.
A sculpted porcelain inkstand is made like a vivid miniature of Chinese landscape paintings, with mountains and rivers.
"I don't design for the sake of designing. It is more like a magician's work - creating something that expresses my own ideas," says Wang.