Friendly healer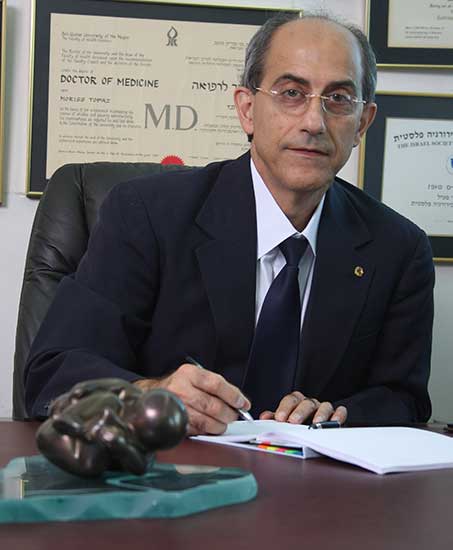 Israeli doctor Moris Topaz.[Photo provided to China Daily]
Israeli doctor Moris Topaz's ties with China have grown since a massive earthquake struck Sichuan in 2008, Liu Xiangrui reports.
Moris Topaz sees medicine as a unique link between China and his home country, Israel.
"This is the beauty about cooperation in medicine. It's never a one-time project, because we need to improve all the time," says Topaz, 66, who has maintained his relations with Chinese doctors with whom he has cooperated in the past. "We are a bridge between the two countries."
Topaz, who heads plastic surgery at Hadera's Hillel Yaffe Medical Center, a prestigious Israeli hospital, has dedicated decades to research. He has also served on the International Committee for Quality Assurance and Medical Technologies and Devices in Plastic Surgery, of which he was secretary-general.
In 2015, Topaz visited China on invitation from the government, and traveled to Taiyuan, capital of North China's Shanxi province, which has since become a "base" for him in the country. His local colleagues at a hospital helped him to know more about China, even though he cannot speak Mandarin.
"We speak the same professional language of medicine and surgery. This way we can bridge a lot of verbal gaps and make friends everywhere," he says.
In 2008, Topaz had volunteered to help those injured in a massive earthquake that hit Southwest China's Sichuan province after learning about the natural disaster in the news back home. He soon arrived in Deyang, among the worst-affected areas, and worked for days along with an army unit overseeing rescue and relief work there.
He also donated medical devices and medicines worth 100,000 yuan to a local hospital. He revisited the area during the later stages of relief work to train local medical professionals with advanced wound-healing methods. He was impressed by how the government was able to rebuild the whole area with hospitals and other facilities just a year later.
"That was a very difficult situation at the time. I think the entire world can learn from China about how to deal with this kind of crisis," he says of the aftermath of the 8-magnitude quake.
His involvement also allowed Topaz to establish close ties with the People's Hospital in Deyang.