Emmy the Great, music to Chinese ears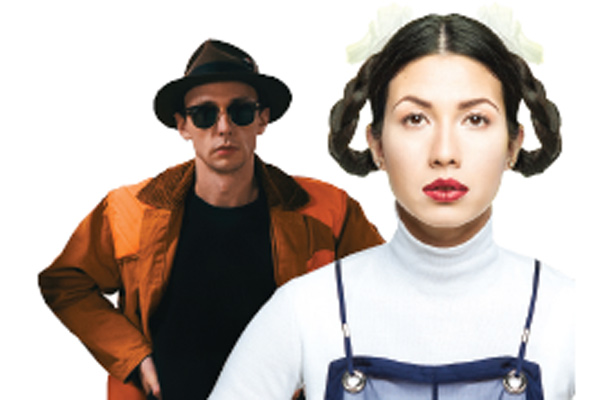 David Lyttle and Emma-Lee Moss are ready for their visit to China. [Photo provided to China Daily]
Hong Kong-born Londoner Emma-Lee Moss, better known to fans as "Emmy the Great", is of to China next year to take part in a six-week musicians-in-residence program organized by the British Council and the PRS for Music Foundation, the UK's leading founder of new music.
"This is so amazing," Moss told China Daily. "I grew up in Hong Kong but I have never been to the Chinese mainland and to be given this opportunity through this program is very special."
Moss, 33, was born to a British father and Chinese mother and moved to England with her family when she was 11.
Between April and June, she and two other UK-based artists will spend time in three Chinese cities. Moss, who sings in English and Cantonese and has released three studio albums since 2009, will be based in the coastal city of Xiamen in the southeast.
The performer, who wrote the original score for the Sony Pictures film Austenland and who contributed original music for Mystery Show, the number one podcast in the US in 2015, hopes her time in China will help her improve her Mandarin skills.
"I want to produce music through language and use the words to tell a story, which I think makes it more interesting," she said.
Irish musician David Lyttle, who will be in residence in the eastern city of Suzhou, and multi-instrumentalist Quinta, who will be based in Guiyang in China's southwest, will travel with Moss.
Lyttle told China Daily: "This is a fantastic experience. Coming from a jazz and Irish-folk music background, I'm interested in working with classical Chinese music and mixing all the influences together into a new sound."
During their time in China the three will meet local musicians and exchange ideas, create new work and build cultural bonds.