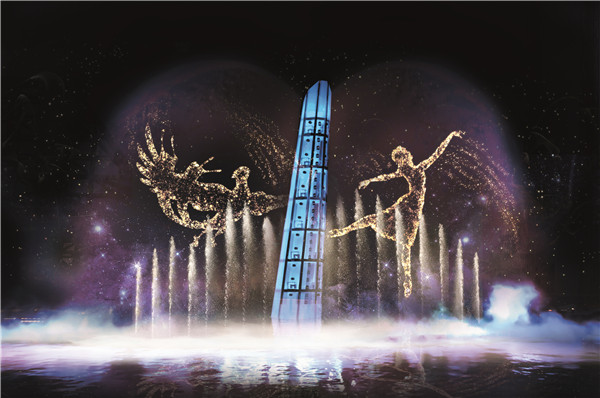 The multimedia water show Tianmushuiji at Shanghai Happy Valley. The show that designed and directed by the French company ECA2 took two years to prepare and premiered this summer. [Photo provided to China Daily]
They screamed like never before. Indeed, Yuan Chen and four friends agree the Extreme Rusher roller coaster lives up to its name.
"It was like being shot like a bullet," Yuan says.
"I couldn't feel gravity. It was like I was flying. I had to close my eyes at points when it seemed like I was going to be thrown from my seat."
The quintet visited Beijing's Happy Valley on July 29 to take advantage of the half-off admission to celebrate the amusement park's 10th anniversary.
They spent about eight hours at the park. They held their breath as waves splashed over them on the flume ride and giggled nervously in the haunted house.
"The place was packed," Yuan says.
"There was a long line for almost every attraction."
Happy Valley ranks among China's most-celebrated amusement parks.