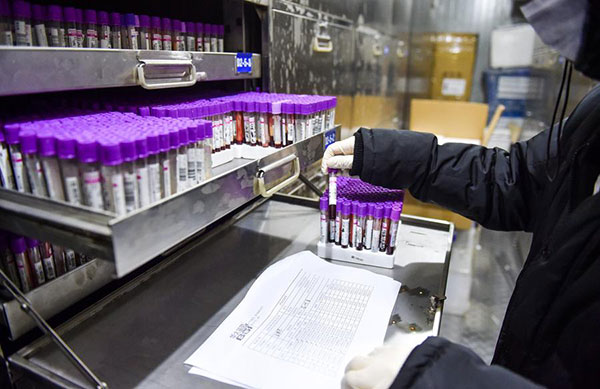 [Photo/Xinhua]
For the first time, individual medical researchers in Shanghai, as well as medical research institutions, will have the right to develop their work into commercial products.
In a bid to encourage product development and production of new medicines, researchers can now either establish their own drug manufacturing company or authorize other licensed manufacturers to carry out production, under a new regulation issued by Shanghai Food and Drug Administration.
Institutions or individuals can now submit an application for clinical trials for a new medicine directly to the FDA, which will also grant a permit for marketing, provided all the qualification standards are met.
The permit holder is responsible for the safety, effectiveness and quality control of the medicine. Some drugs, including narcotics, psychotropic substances, toxic medicinal drugs, radioactive drugs and blood products, are not covered by the regulation.
Previously, medical researchers could only be engaged in development and research, and pass on their results to manufacturers.
Lu Guoping, retired secretary-general of the Shanghai Pharmaceutical Trade Association, said the medical and health industries have been working toward this change for years.
"The development of new varieties of drugs and the expansion of the scope of clinical applications for certain drugs both require researchers to pay close attention to production and the feedback," Lu said.
"When researchers organize production, the whole process is shortened, so that ultimately patients will benefit from having access to quality drugs at a reasonable price."
An employee in the drug development department at Shanghai No 1 Biochemical and Pharmaceutical Co, surnamed Zhang, said the new policy would be greeted with favor by those in his trade.
"Clinicians will be happy to see the change as the diversified options for drugs will be good news for the treatment of diseases," he said.
The policy will also encourage drug businesses to grow and propel restructuring, according to the Shanghai FDA.
However, Lu cautioned against extending the policy to other regions without making proper preparations first, as had already been done in Shanghai.