Going abroad? Don't forget your instant noodles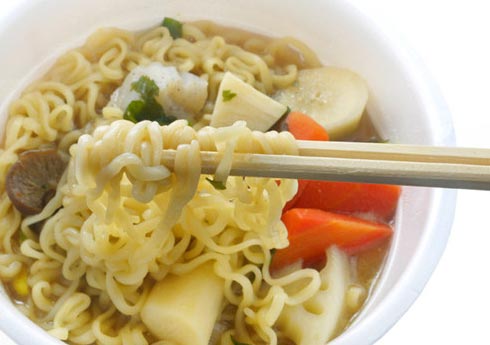 A bowl of instant noodles. [Photo/Agencies]
Chinese travelers like to take instant noodles with them while travelling abroad, according to a report by
Hong Kong Economic Times
.
And the favorite items travelers like to bring with them in their luggage differed greatly depending on their nationalities, according to a survey conducted by travel website Lowcost Holidays, which sampled 7,500 travelers from 29 countries and regions.
Most of the items were edible, partially because travelers want a taste of home wherever they go, such as kimchi for 55 percent of South Koreans, cheese for 53 percent of French, coffee for 64 percent of Italians, tea bags for 48 percent of British, and miso soup (a very popular soup) for 56 percent of Japanese.
Others choices were somewhat surprising. Sixty-six percent of Belgians brought bath towels for scrubbing their body, 32 percent of Americans brought toilet paper, 37 percent of Russians packed cards, and 30 percent of Swiss, their Swiss knives.
Related:
Expats engaging more with Chinese life