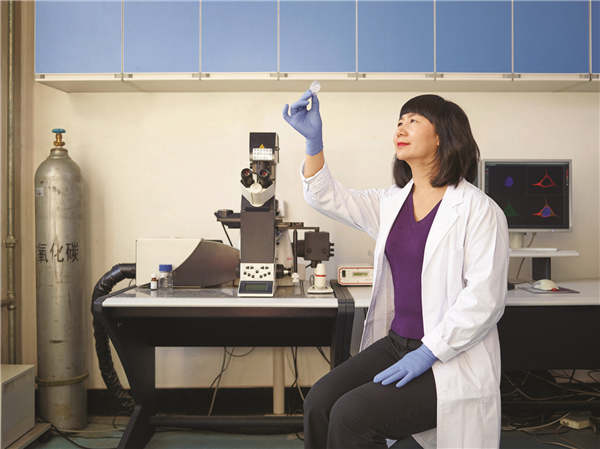 Chen Hualan wins the 2016 L'Oreal-UNESCO for Women in Science International Awards for her research of the bird flu virus. [Photo provided to China Daily]
Chinese women scientists have started to make their mark on the world stage more consistently.
For the second year in a row, a scientist from the Chinese mainland has won the L'Oreal-UNESCO for Women in Science International Award this year.
Chen Hualan, the head of Harbin Veterinary Research Institute, an affiliate of the Chinese Academy of Agricultural Sciences, received the award in Paris on March 24.
Created in 1998, the awards program-jointly funded by the French cosmetics maker and the United Nations' agency-identifies and supports female scientists globally.
Chen, 47, is the second Chinese scientist to win the award-after chemist Xie Yi in 2015-due to her outstanding research of the virus that causes avian influenza or bird flu.
Her work led to the development of an effective vaccine. In 2013, she had played a major role in China's action against the bird flu strain H7N9.
That year, Chen and her team from the Harbin institute in the country's northeast found out the routes of H7N9 transmission from birds or other animals to humans, lending crucial support to overall government efforts to control the spread of the disease.
Within 48 hours of the first cases being reported in Shanghai and Anhui province in the country's east, Chen and her team collected hundreds of soil, water and poultry samples from the affected areas.
Tests revealed the presence of H7N9 in some 20 samples gathered from live poultry in a Shanghai market.