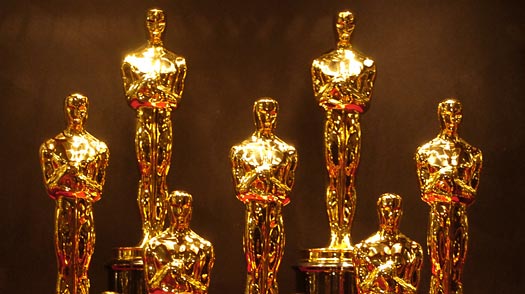 The Academy of Motion Picture Arts and Sciences announce a series of changes to its voting and membership procedures, aiming to increase its "diverse" membership by 2020. [Photo/mtime.com]
Facing and suffering from criticism over two straight years of all-white Oscars acting nominees, the Academy of Motion Picture Arts and Sciences announced a series of changes to its voting and membership procedures Friday with the aim of doubling its female and "diverse" membership by 2020.
"The Academy is going to lead and not wait for the industry to catch up," said Academy President Cheryl Boone Isaacs. "These new measures regarding governance and voting will have an immediate impact and begin the process of significantly changing our membership composition."
According to the Academy, the Board of Governors voted Thursday night to begin "an ambitious, global campaign to identify and recruit qualified new members who represent greater diversity." It also agreed to establish three new board seats, with those representatives being nominated by the Academy president for three-year terms and approved by the board.
The Academy also plans to add members who do not serve on the Board of Governors to its executive and board committees. "This will allow new members an opportunity to become more active in Academy decision-making and help the organization identify and nurture future leaders," according to the Academy.
Aiming at the renewal mechanism of its members, the Academy also announced changes to its voting procedures, with each new member's voting status only lasting 10 years, and renewed if the member has been active in motion pictures during that time. Members will receive lifetime voting rights after three 10-year terms, or if they have won or been nominated for an Oscars.
The new rules will be applied retroactively to current Academy members. Members who do not qualify for active status will be transitioned to "emeritus status," under which they do not pay dues and have no voting privileges.
The changes will be applied later this year and will not affect voting for this year's Oscars, according to the Academy.
On this Monday, African-American writer/director Spike Lee, who received an honorary Oscars last November, blamed the Academy for the lack of black nominees over the past two years and announced he refused to attend the 88th Academy Awards.
Actress Jada Pinkett Smith, whose husband Will Smith was left off this year's Oscars nominations list, announced she also plans to boycott next month's Oscars due to the lack of diversity among the nominated performers.
"How is it possible for the second consecutive year all 20 contenders under the actor category are white?" Lee wrote on his Instagram page. "And let's not even get into the other branches. Forty white actors in two years and no flava at all. We can't act?!"
Over the course of the week, various performers have weighed in on the debate. Form the decision that the Academy made we can see, it starts to fulfil its promise to be more diversity due to the pressure from outside.