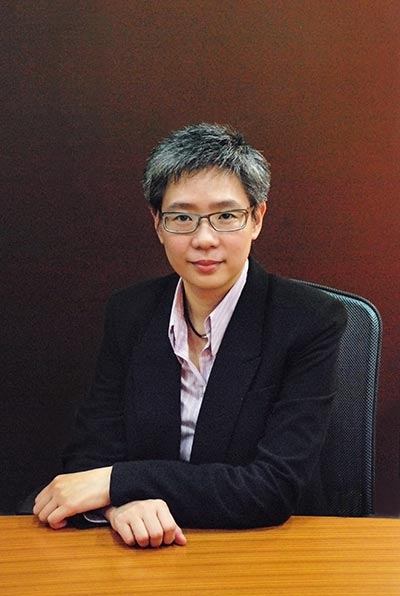 Becky Ho, Sales & Operation Director of Serta China. [Photo provided to China Daily]
Serta, the top seller of mattresses in the United States, recently opened a 1,500-square-meter store in Shanghai to meet the increasing demand from Chinese consumers who are becoming more aware of the benefits of a good night's sleep.
Unlike most Serta stores in the US that mainly adopt a business-to-business approach, this flagship store in Shanghai, the largest in Asia, instead aims to indulge customers in an experience. The home-like environment in the store features five types of mattress — priced from 5,000 to 250,000 yuan ($790-39,700) — that are showcased in different settings, and customers are invited to test the beds.
"The flagship store is our first step in testing the water in the Chinese market with a combination of the business-to-business and business-to-customer approaches. This will help heighten the impact of Serta's mattresses and the high-end lifestyle it is associated with to more local customers," said Louis Paige, VP Licensee Development of Serta Simmons Bedding.
Launched in the early 1930s, Serta was formed by 13 independent mattress manufacturers. It was a dominant force in the industry in the 1960s, with its 39 factories generating $70 million worth of sales in the US.
Today, the company has 52 factories and 108 international licensees in 192 countries around the world. Its sales in China hit 580 million yuan last year with an annual increase of 76 percent, while the US market is expected to bring in $1.7 billion this year.
"We've worked very hard on innovation, product design, marketing, and working closely with the retailers, which has led us to become the number one seller in the US for years," said Paige.
Serta entered the Chinese market in 1998 after discovering that the market was starting to boom due to rising incomes and a desire to lead a better quality life. To meet the demands of local customers, Serta China had designed mattresses that are a little firmer than usual without compromising on the innovative technology that guarantees comfort.
"I've noticed the changes among Chinese consumers in the past five years. Previously, they insisted on buying firm mattresses but they've since gotten used to sleeping on softer ones, which are healthier and more comfortable for the lumbar vertebra," said Becky Ho, Sales & Operation Director of Serta China. "We are now helping our retailers to grow as we think they are better at expanding in the local market. But we will also be setting up more individual stores to let more customers know about our brand."
Headquartered in Shenzhen, Serta China has more than 700 retail locations across the country and employs more than 1,000 people, including 180 sales representatives. China has been Serta's second largest market behind the US.
Related:
Three cups of coffee a day can help liver disease patients: Australian study