Things to note before getting a dog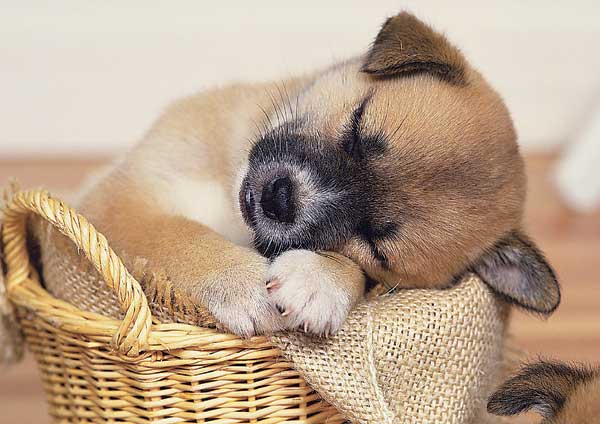 Sleep tight: If you are considering getting a pet this year, make sure you know what your responsibilities are. Photo provided to Shanghai Star
The new year has begun and some people may be looking to 2015 as the year they get a dog. A furry friend will bring a lot of fun and companionship to your family — especially for urban residents who always feel lonely living in the fast-paced society. But looking after a pet does require some responsibility from the pet owner if you want your new friend to be healthy and happy in your family.
The following is a checklist for people who are considering adopting an animal.
Where to find a dog
There are hundreds of pet shops in Shanghai, big and small, where you can find puppies at a cost ranging from a few hundred to tens of thousands of yuan. The pet shop will tell you some basic facts about dogs of a specific breed. But don't forget to ask about the vaccination status if you are buying a puppy, which needs three injections with an interval of three to four weeks between shots.
Another option is to ask your friends if they know anyone with a dog that has recently had puppies. This option is more reliable than buying a puppy from someone you don't know, especially the street peddlers who might carry animals with diseases.
Another highly recommended option is to adopt one from an NGO dedicated to providing shelter and protecting stray animals. This is quite practical if you don't care about the dog's breed.