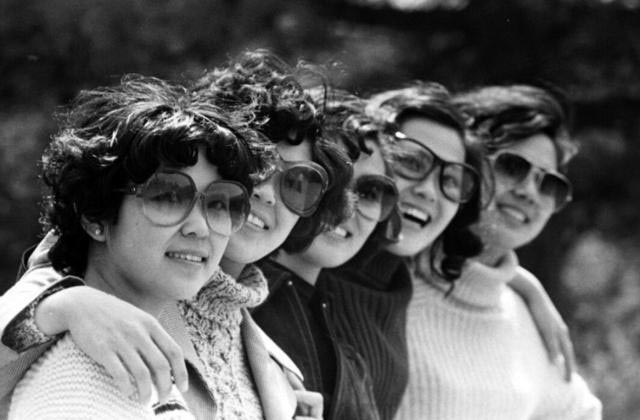 A group of women pose with their sunglasses at a park in Beijing in 1980. [Photo/Agencies]
A set of photos comparing the images of China in the past and the present were released recently. These monochromatic and colored photographs directly show the changes in China in the past few decades. Colors were added, not only to the black-and-white photos, but also to the lives of the Chinese people.
See how China has changed.