People often say there is a narrow line between genius and madness. It may be true. Here are some famous figures who took their own lives to end mental pain. As Wednesday is World Suicide Prevention Day, let's honor these figures and at the same time remain alert and aid suicide prevention.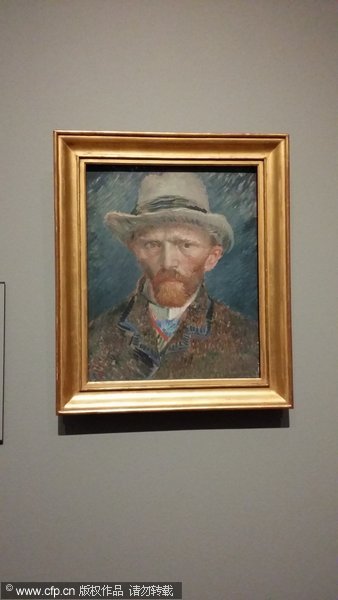 A portrait of Vincent van Gogh. [Photo/CFP]
Dutch post-Impressionist Vincent van Gogh produced all his work - some 900 paintings and 1,100 drawings - during the last 10 years of his life. After years of suffering painful anxiety and frequent bouts of mental illness, he finally put it to an end with a gunshot aged 37 in 1890. His work was then known to only a handful of people and appreciated by fewer still.