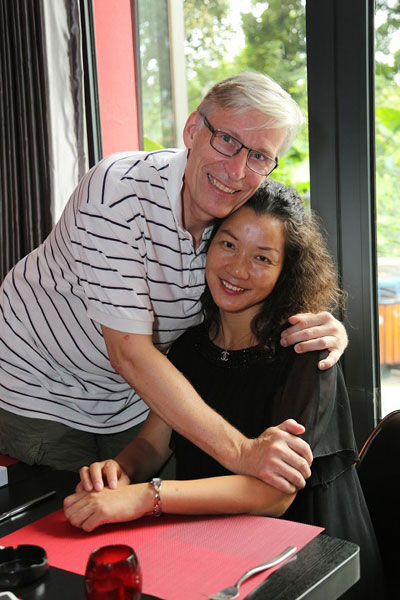 Rolf Nylander and Wan Jinyu.
In the eyes of Rolf Nylander, Wan Jinyu is like a magician when she is in the kitchen.
"My wife is so amazing that she knows how to make delicious food from very simple cooking materials," said the 61-year-old Swede.
During their 16-month voyage from Mexico to China on a sailboat that had no refrigeration, Wan figured out special ways to store the vegetables, meat and eggs and developed her own cooking methods to ensure a variety of food.
Before they set off from Mexico, Wan bought pork and cut it into strips. She put them into a mixture of seasonings including soy sauce, chicken essence, cayenne pepper, garlic, myrcia and salt.
Six days later, she took them out and hung them on the boat to dry. The dried meat could store for about a month.
Later, she used a traditional recipe of dark plum and fresh orange peel to replace the cayenne pepper and myrcia. The dried meat had the smell of orange.
"Steaming the dried meat, then frying them with oil and cayenne pepper, could save it longer and make it taste better as snacks," Wan said.
Their sailboat carried a tank that contained 20 kilograms of liquefied gas.