10 special things to do for Mother's Day
No matter how old you are, your mom will always remain as one of the most important people in your life. Maybe you don't know how to express your appreciation and love to her on an ordinary day, but Mother's Day is the special time when you can let her know how important she is to you. Here are 10 things we can do this Mother's Day to show how much we appreciate and care for our mothers.
1. Give her flowers
Almost every girl appreciates flowers and do does your mother. You can show your love to your mom by giving her flowers that match her personality. Or, if you do not know your mom's favorite, carnations could be your best choice.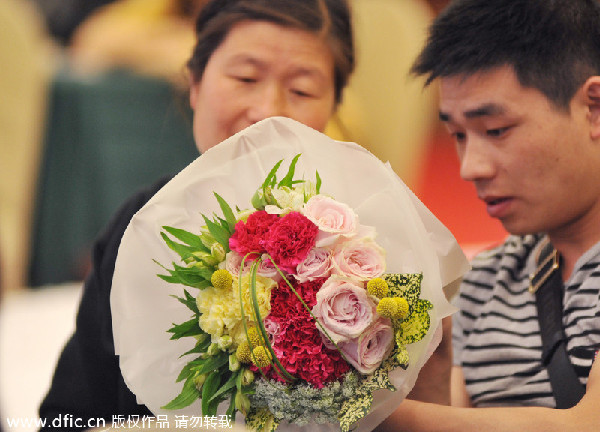 [Photo/icpress]