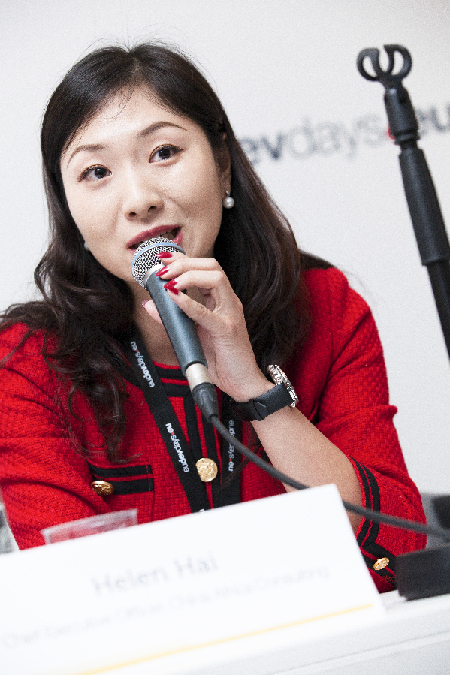 Helen Hai says that the advantage in manufacturing has already shifted from the West to China. Provided to China Daily
It is not as though Helen Hai is exactly hard up for cash.
Hai, 36, was paid a decent salary and has a successful husband working in private equity.
"If I stop working, I don't need to worry about money," she says.
But Hai chooses to work from dawn until dusk in Ethiopia. She is dedicated to the place and owns an apartment in Addis Ababa, the country's capital.
She wound up in Ethiopia by accident. In 2011, Hai, who planned to start her own shoe brand, met the president of Huajian, one of the biggest shoemakers in China. The president offered her the position of vice-president at Huajian and said he wanted her to start a factory in Ethiopia.
Hai opened a factory in Addis Ababa just three months after joining the company. Within six months, she doubled the export volume to Europe and North America, she says. The factory has taken on more than 3,000 local workers, and Hai says Huajian plans to create 100,000 more jobs in Africa.
Hai has become such a big shot in Ethiopia that when the prime minister paid a state visit to China, he invited her to travel with him on his private plane.
Hai, who likes wearing neat Chanel jackets, looks like a tough tiger woman: slim figure, fair skin, wavy hair, speaks fast and frowns when she talks.
But she remembers softer moments.