The world on a plate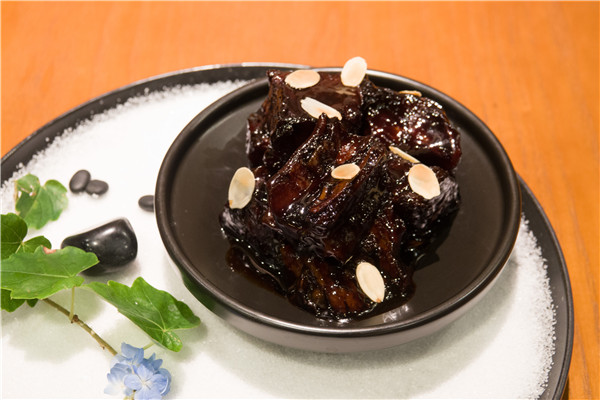 Red-braised beef, a highly recommended offering by Dan Cha Fan restaurant. [Photo by Gao Erqiang/China Daily] 
An eatery in 'China's Venice' is enthralling visitors from different parts of the world. Xu Junqian reports in Wuzhen, Zhejiang.
Wu Xinhua cooks at a restaurant with no more than 50 seats in a town of 50,000 residents. He compares it to serving guests at a United Nations' dining room.
"Basically, I'm feeding and pleasing people from every corner of the world," says the 38-year-old, who has worked in the kitchen for over two decades.
The helmsman of Dan Cha Fan restaurant - the name literally translates as "bland tea and meals" - in Zhejiang province's water town, Wuzhen, means what he says.
He's running one of the most popular restaurants in one of the country's most popular tourist destinations. Wuzhen receives about 8 million annual visits.
The 1,300-year-old settlement is celebrated for its canal network and ancient architecture.
It underwent a major face-lift at the start of the century and became a hot spot on the tourism map about a decade ago. It has since drawn visitors with its waterways, rice paddy fields and traditional white buildings with black-tile roofs.