Fight smog at dinner?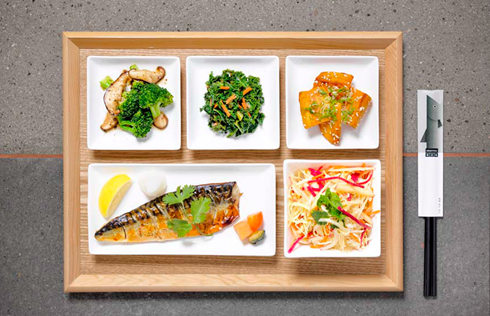 [Photo provided to China Daily]
As air pollution continues to plague much of China, proactive diners look for ways to eat away the problem. It's not so easy, Mike Peters reports.
Sometimes, all I need is the air that I breathe - and to love mackerel.
That play on words from an old song hints of one way that people cope with the ongoing effects of air pollution: Changing what they eat. Especially in northern China with its troubling levels of PM2.5, many are ready to meet the problem halfway, by adjusting our intake of food and drink to offset the effects of bad air.
Does it work?
That can depend on your expectations: In the short term, no. Changing what you eat today because the AQI reading is 350 might improve your health if you sustain the consumption habit over time, but you're probably not going to be breathing easier by bedtime.
Traditional Chinese medicine, which some turn to as a cheap alternative to expensive air purifiers, is always about long-term health, not quick cures.
"Remember, the emphasis of Chinese dietary therapy is not high nutrition - it is first ease of digestion," says Dr Alex Tan, a longtime TCM practitioner in Beijing who now lives in the United States. "Using raw unprocessed grain for modern humans is like using two-stroke mix for your Ferrari. Performance is compromised," he writes on a recent Straight Bamboo blog. Nutrition is lost when grains are cooked for digestibility, he concedes, so balance is needed with fresh-cooked vegetables and small amounts of protein.