From Minnesota, with love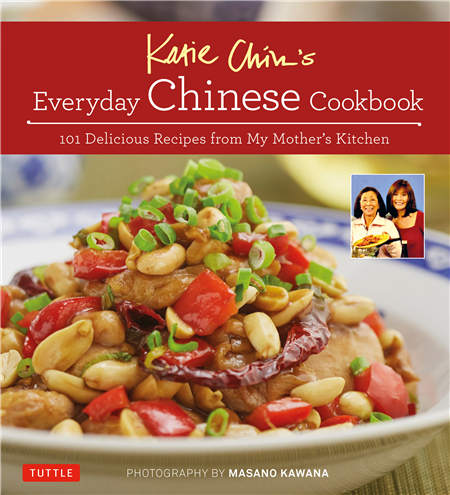 Katie Chin's cookbook features recipes that she and her mother developed together. Photos provided to China Daily
A new cookbook celebrates a family's life around Chinese food, from Guangzhou to Minneapolis, Mike Peters reports.
Leeann Chin knew it would be hard for her children to assimilate as Chinese-Americans growing up in the northern US state of Minnesota.
"My mother did everything she could to help us fit in, like bringing us to Sons of Norway events, but every night she made us Chinese food," her daughter Katie Chin writes in her new book. "We didn't fully appreciate the gourmet Chinese meals we were served, and secretly wished we were eating Hamburger Helper like all the other kids. Foolish, I know."
Her mom's lifelong love of cooking wasn't confined to her home kitchen. The Leeann Chin restaurant chain she founded now has 45 locations spread across the Twin Cities of Minneapolis-St. Paul. After she retired, she wrote a Chinese cookbook with Katie, and the two started a pan-Asian catering business called Double Happiness Catering.
Leeann died in 2010, but her daughter has captured their culinary life together in Katie Chin's Everyday Chinese Cookbook: 101 Delicious Recipes From My Mother's Kitchen.
"In between our catering gigs, we were lucky enough to travel to China together to co-host a Food Network special called My Country, My Kitchen," Katie Chin writes, "as well as to New York for numerous appearances together on the Today show. The next natural step was to do a cooking show: We co-hosted the national PBS cooking series Double Happiness, a mother-daughter Chinese cooking show shot in Hawaii.