Farm, foreign food hot buys for holidays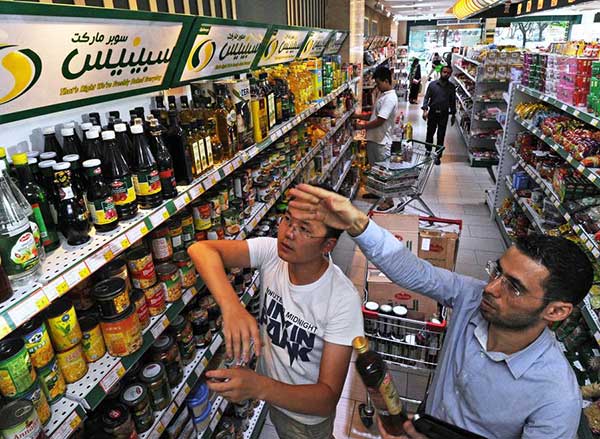 [Photo/Xinhua]
Online sales for Spring Festival are booming, and products from rural China and overseas are hot, according to e-retailers and consultants.
With the Year of the Rooster beginning on Saturday, traditional poultry dishes are popular, including Dezhou braised chicken, sesame oil chicken, stir-fried chili chicken, and sweet and sour chicken, merchants say.
Also popular online are pine nuts from the Daxinganling region of Heilongjiang province, pecans from Zhejiang and rose puff pastries from Yunnan. Many purchases are destined to be holiday gifts for family and friends.
In the second year that major online food promotions have targeted shoppers for China's biggest holiday, sales are brisk, according to the world's biggest e-retailer, Alibaba.
The company said that sales during a weeklong online promotion it held for nuts and dried apricots outstripped six months of offline sales of those items nationally.
Since December, over 200 types of local specialties from domestic farms and pastures have been available via Alibaba's Taobao and Tmall virtual malls, according to a study by Alibaba and CBNData, a data analytics media group.
Another major retailer, YHD.com, known for food and beverages and owned by retail giant Wal-Mart, said that owing to heavy demand it will extend delivery service to Chinese New Year's Eve and New Year's Day.