26 restaurants see Michelin stars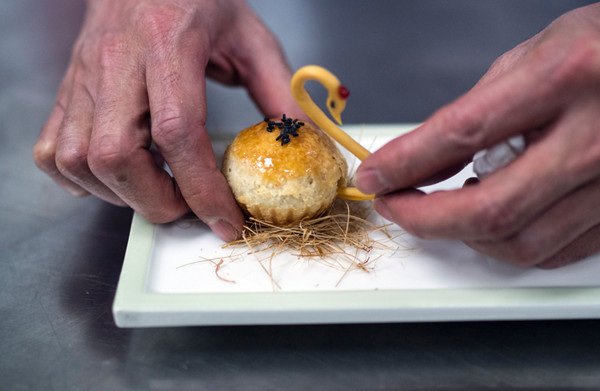 Chef Tan Shiye prepares a desert in his kitchen at the T'ang Court restaurant in Shanghai on Sept 21, 2016. [Photo/VCG]
Restaurants in Shanghai that have just been added to the famous Michelin guide have aroused great interest from diners, along with doubts from netizens that a Western company could fairly rate diversified Chinese food.
Amid great anticipation and speculation, French tire manufacturer Michelin launched its first restaurant guide on the Chinese mainland, The Michelin Guide Shanghai 2017, on Wednesday, giving 26 restaurants in Shanghai from one to three stars.
"Michelin has developed the mythology for more than 100 years, and it is trusted by people all over the world," said Claire Dorland Clauzel, vice-president of Michelin International. "Today, the Michelin guide is really the unique guide in the world."
The 224-page guide, priced at 168 yuan ($25), was released in both Chinese and English. By Wednesday afternoon, it had sold more than 2,000 copies on Tmall, one of China's largest online shopping platforms.