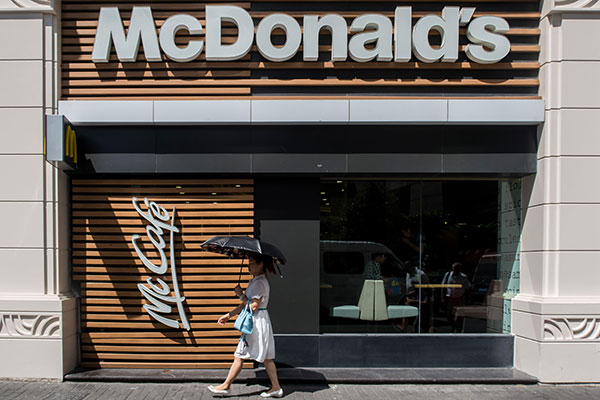 [Photo by Wang Gang/Asianewsphoto]
McDonald's fast-food restaurant chain said on Monday that meat suppliers for its restaurants in China must strictly follow China's law and regulations on the use of antibiotics in beef cattle and poultry.
ShareAction, a charity based in the United Kingdom, said last week that it had launched an online campaign asking people to email McDonald's CEO Steve Easterbrook telling him to stop the routine use of antibiotics in the company's global livestock supply chain.
The company said earlier that it would stop serving chicken raised with antibiotics related to human medicine in the United States.
But in China, the use of meat produced with antibiotics will continue.
Antibiotics are necessary for treating animal diseases, it said, adding that it will work with the government, suppliers and experts to promote progress in the industry.
The fast-food chain released a statement in February 2014 saying it would cease using human-related antibiotics in chicken production for McDonald's USA by March 2017. Last year, McDonald's USA also announced new menu sourcing initiatives, which included chicken raised free of human-related antibiotics.